'It's Been Hard': Warriors' James Wiseman Opens Up About Rookie Year Experience in the NBA
Published 03/05/2021, 9:30 AM EST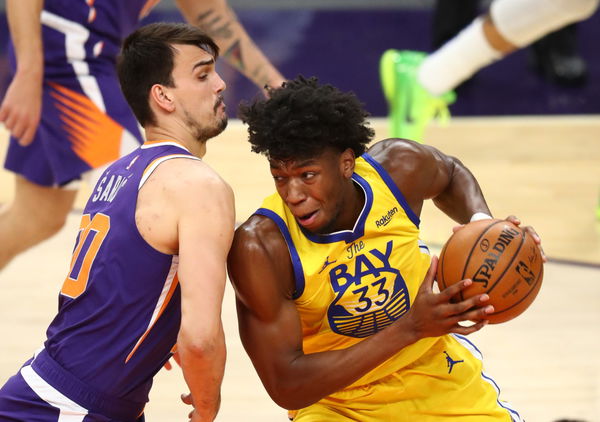 ---
---
Golden State Warriors hit the lottery when they selected James Wiseman with the second overall pick in the 2020 NBA Draft. The Memphis alum is a mentally tough athlete, but Wiseman has faced quite a few struggles in the league as a rookie. 
ADVERTISEMENT
Article continues below this ad
It is never easy for any rookie to enter the NBA and start shining. Wiseman did score 19 points on his debut to raise the bar, but the journey hasn't been smooth sailing all along. After all, an athlete only gets better with more time and experience.
Golden State Warriors rookie James Wiseman opens up on his struggles
ADVERTISEMENT
Article continues below this ad
Wiseman is currently averaging 11.8 points and 5.7 rebounds in the regular season, but some Dubs fans would want him to score more. Of course, he is a dominant post player and a solid defender, but Wiseman still needs to adapt to the intensity of the league. 
"I ain't gonna lie, it's been hard, man, especially for me," Wiseman reflected on the first half of his rookie year. Draymond Green has been mentoring the 19-year-old ever since he joined the team, and it has been vastly helping the youngster. 
"But I'm staying mentally strong. I had a lot of ups and downs in my first half of my rookie year, but I've learned a lot as well. … I'm just containing myself, and just trying to stay strong and just keep learning every day," Wiseman added.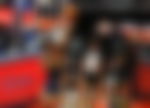 Wiseman is right- it is all about mental fortitude. Every player entering the NBA has immense talent under his belt, but not everybody can mentally compose themselves and sustain it over time. 
The career-path for Wiseman certainly looks bright and it will only be a matter of time until the Warriors rookie wins Steve Kerr's confidence back and earn a spot in the starting lineup. 
Wiseman is excited about the NBA's All-Star break
Though James Wiseman is not taking part in the 2021 All-Star weekend, he is excited about getting a well-deserved break. The 19-year-old has been away from his family for quite a long time and is longing to get back home. 
"It's going to be a great break," Wiseman mentioned. "I can't wait to just get back to my mom, and just have good laughs with her. And she'll cook me some food and stuff, so I can't wait for that."
ADVERTISEMENT
Article continues below this ad
A quick break would also help Wiseman refresh and get set for the second half of the regular season. The Golden State Warriors are currently the ninth seed in the West, but they need to move up a spot to gain playoff contention. Will Wiseman help them improve after the All-Star break? 
ADVERTISEMENT
Article continues below this ad