"It's Dennis Rodman!..Not Mother Theresa": Renowned TV Voice Forced to Apologize Over 5x NBA Champion's Antics on Live TV in 2020
Published 01/22/2023, 1:50 PM EST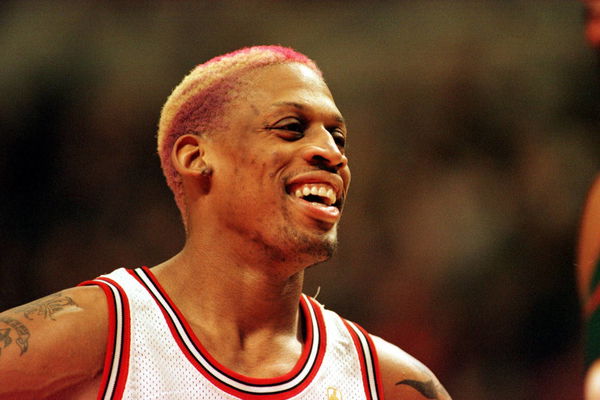 Former NBA champion Dennis Rodman is as blunt as one can get. He rarely fails to speak his mind out on various topics which sometimes lands him in trouble. During an interview on Good Morning Britain, it wasn't Rodman who got into a problem and had to apologize. Rather, it was the host Susanna Reid. Along with some technical glitches during the show, she also had to apologize for the Chicago Bulls legend's antics.
Rodman had indulged in using some profanity during his interview which might have been really amusing for the audience. However, the host had to apologize which urged Piers Morgan to step in and back Rodman.
Dennis Rodman once made a celebrity host apologize
ADVERTISEMENT
Article continues below this ad
If you know five-time NBA champion Dennis Rodman, you surely are well-associated with his nature. Rodman is one of the goofiest personalities around, both on and off the court.
His careless nature once cost Susanna Reid heavily. Reid apologized for Rodman's language on a show after the NBA legend had done an interview with them. She apologized for his 'fruity' language.
The celebrity broadcaster Piers Morgan stepped right in to defend Rodman during their program. He said, "It's Dennis Rodman! Come on, what do you expect? He's not Mother Theresa. I just love Dennis Rodman, he's what sports characters should be."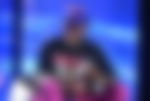 Alongside Rodman's language, the host also had to apologize for the host of technical issues during the entire event. Interestingly, Rodman was on the show to talk about 'The Last Dance' documentary featuring Michael Jordan and the Chicago Bulls.
The Last Dance director was tired of Rodman's antics
ADVERTISEMENT
Article continues below this ad
Dennis Rodman was an integral part of the Bulls team and 'The Last Dance' documentary. In usual Rodman style, he had a lot of antics during the filming as revealed by the director.
The director talked about the times The Worm would turn up late to his interviews. Moreover, he would forget the reason behind the filming more often than not. Keeping all things aside, the documentary was a huge success, and Rodman's parts in the documentary were fan favorites.
ADVERTISEMENT
Article continues below this ad
WATCH THIS STORY: Dennis Rodman's omnipresent nudity inspired the cast of Surreal Life to do something bizarre
What is your favorite memory of Michael Jordan and Dennis Rodman? Let us know in the comments below.