'It's Not About Your Feelings': Channing Frye Reacts to LeBron James' Comments on Play-in Tournament
Published 05/04/2021, 6:30 AM EDT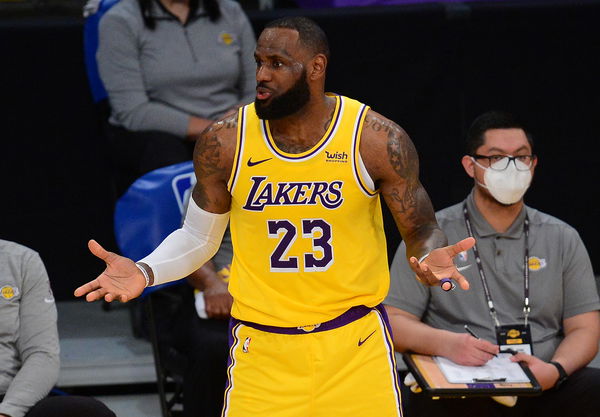 ---
---
The Los Angeles Lakers are struggling at the moment. Despite the return of LeBron James and Anthony Davis, the Lakers have been losing some important games against weaker opposition. These losses have put them at risk of falling into the play-in tournament. LeBron James made his feelings clear about the play-in tournament and was unhappy with it happening. But a former teammate doesn't share those feelings.
ADVERTISEMENT
Article continues below this ad
Channing Frye on LeBron James disliking play-in tournament
Former NBA champion Channing Frye spoke to Fubo Sport recently. They asked him about LeBron James' comments about the play-in tournament. While he understands how long and tiring the season can be, Frye doesn't share the same opinion. He believes that the players aren't thinking about the lower teams. When he was playing, he would have loved the opportunity to have a play-in tournament to reach the playoffs.
ADVERTISEMENT
Article continues below this ad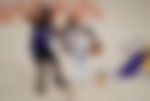 Frye said, "I think especially this year, a lot of guys don't like it. 72 games is a long time… But for me, sometimes, it's not about your feelings. I've been on a team that's won 48 games and we didn't make the playoffs. I would have loved to have a chance to play two games to make it against the teams that were above us. But I could see where a lot of the guys like Luka or LeBron are not fans of it because they're exhausted."
Play-in tournament a risk for many teams
Frye added that the NBA players have a much tougher schedule this year. For example, Dennis Schroder has been ruled out for the next 10 days at least to comply with COVID-19 protocols. So if a player gets hurt or has to follow COVID-19 protocols during the play-in game, a team can kiss their playoff hopes goodbye. This is why teams would rather be the seventh seed and try to upset the second seed by winning away games.
ADVERTISEMENT
Article continues below this ad
Frye added, "It's been a crazy schedule this year. And now you look at the Lakers and Dennis Schroder is not playing for 10-14 days… So one of those two games, if someone gets hurt, their championship is over. So they'd rather just be the seventh seed and play the two seed Utah and be over with it. I don't think they're afraid to play anybody on the road. I know LeBron and he doesn't care if he's one through eight. At the end of the day, you've got to win a game on the road to win a series, anyway."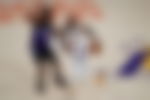 ADVERTISEMENT
Article continues below this ad
Can LeBron James and the Los Angeles Lakers avoid the play-in tournament this year? They will have to work extremely hard, especially because their next few games are against some of the best teams in the West, like the Clippers, Trail Blazers, and Suns.