'It's Priceless': Celtics' Jayson Tatum Looks Back on His Relationship With Kobe Bryant
Published 03/17/2021, 11:41 AM EDT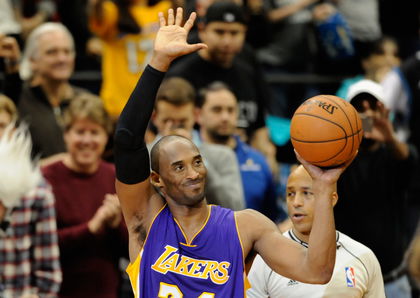 ---
---
Kobe Bryant was unstoppable during his playing days. But the Los Angeles Lakers shooting guard saw his career deterred by an Achilles injury in 2013, after which he changed his approach towards the game. Bryant started mentoring a lot of rookies to develop their skill set, and Jayson Tatum was one of the beneficiaries. 
ADVERTISEMENT
Article continues below this ad
A lot of current NBA stars are known to have been under the wing of Kobe Bryant. The latter even once organized a workout where notable athletes like Kawhi Leonard and Kyrie Irving took part. 
Likewise, Jayson Tatum has learned a lot from the time that he got to spend with Bryant. The Boston Celtics forward recently connected with FanSided's Mark Carman, where he opened up on the relationship he shared with the four-time NBA champion.
ADVERTISEMENT
Article continues below this ad
"I think the last few years he was very helpful. Now that he wasn't playing anymore, and he had his free time, obviously, he was writing books and doing short videos and you saw him at a bunch of games and working out with people like myself and other guys," Tatum said about Bryant. 
Kobe Bryant began inculcated a lot of knowledge into the younger generation
Kobe Bryant excelled in every path that he took in life. As for the NBA, he went from an unrecognized kid shooting airballs to one of the best to ever play the game in a 20-year career span. 
Bryant has himself admitted that he wanted to focus on developing the younger generation during the latter part of his career. The Lakers weren't championship contenders during his last few years and the 2008 MVP had major room to develop guys like Tatum and Devin Booker. 
ADVERTISEMENT
Article continues below this ad
"I think he was more… I don't want to say attainable. He was easier to talk to and you could reach out to him a lot more with the free time. It was just his willingness to give guys knowledge and just try to help the younger generation. That's something that you can't get back and it's priceless," Tatum added.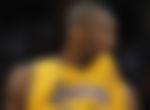 This is just why a lot of people have so much reverence for Kobe Bryant. He had a lot of qualities that made him stand out from the rest, be it the obsession to win, or the vision he had for the future. 
ADVERTISEMENT
Article continues below this ad
Read Also: Former Super Bowl MVP Reveals How Michael Jordan and Kobe Bryant Inspired His Leadership Style