'It's Really a Shame'- Warriors' Steve Kerr Distraught After Losing Yet Another Player to Injury
Published 01/04/2021, 2:22 PM EST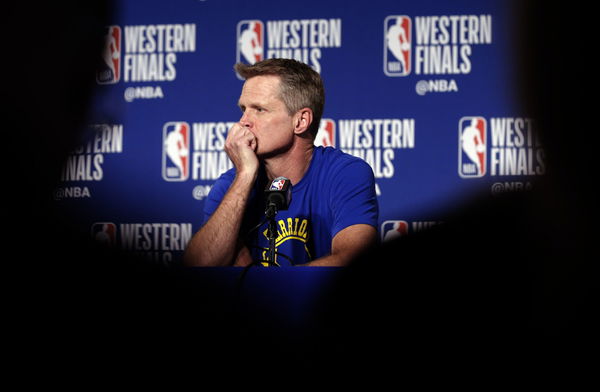 ---
---
The Golden State Warriors have a lot of young talent fused in the team, and Serbian sensation Alen Smailagic is one of them. However, the sophomore forward can't play with the team for a few more weeks due to a torn meniscus, which is unfortunate news for the Dubs.
ADVERTISEMENT
Article continues below this ad
Smailagic, a 6'10" forward, was picked by the New Orleans Pelicans in the second round of the 2019 NBA Draft but was later traded to the Warriors.
The talented Serbian spent his rookie year splitting time between the G-League and the Warriors' roster, but his sophomore year has suffered an early blow as Smailagic has to undergo surgery to recover from the injury. 
ADVERTISEMENT
Article continues below this ad
Warriors update on Alen Smailagic: A right meniscus tear, surgery in the coming days, they expect he'll be out a few weeks, not months.

— Kerith Burke (@KerithBurke) January 2, 2021
Steve Kerr gives an honest opinion about Alen Smailagic's injury
Steve Kerr sees the quality in a player like Smailagic and is indeed devastated about his injury news. The Warriors' Head Coach recently registered his comments on the Serbian requiring surgery to fix his torn right meniscus.
"I feel so bad for Smiley. He's been a victim of the pandemic in terms of not getting the work that he needs. And now getting injured — it's really a shame. We've gotta get him some playing time," Kerr said. 
If a team has 4 players who are expected to be out for at least 2 weeks, the hardship exception allows the team to sign a 16th player temporarily without having to cut someone.

Klay, Chriss, Smiley is 3. One more and they are there. https://t.co/KSQ0JbRcHv

— r/Warriors (@GSWReddit) January 2, 2021
Kerr's really upset about Smailagic's injury for a very particular reason. As a rookie, the Serbian played just 14 games and averaged only 9.9 minutes a game. He couldn't create much of an impact, but the big man did shoot 50.0% from the field.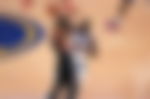 Kerr envisions Smailagic as a good fit for the Warriors
Of course, Alen Smailagic is not yet well equipped in the league, after having played just 14 games. He was touted for a good sophomore year, but the surgery and rehab will keep him out for multiple weeks as per reports. 
The Serbian was also in the news during the 2020 offseason, as Steve Kerr revealed how a player like Smailagic can thrive in the NBA. 
ADVERTISEMENT
Article continues below this ad
"Well, Smiley is still so young, we're just trying to help him develop. He has to have a picture in his mind of how he can fit in the NBA. I think that's as a pick and pop shooter offensively," mentioned Steve Kerr. 
The Warriors won't be too affected by the Serbian's absence, but in Smailagic's case, an injury early on in the season will undoubtedly be frustrating. He's expected to get back in a few weeks, after which he still has a chance to prove his worth.
ADVERTISEMENT
Article continues below this ad