"It's Time to Break the League Again": Stephen Curry Reuniting With Kevin Durant Becoming a Real Possibility Sends NBA Fans in a Meltdown
Published 07/04/2022, 9:00 AM EDT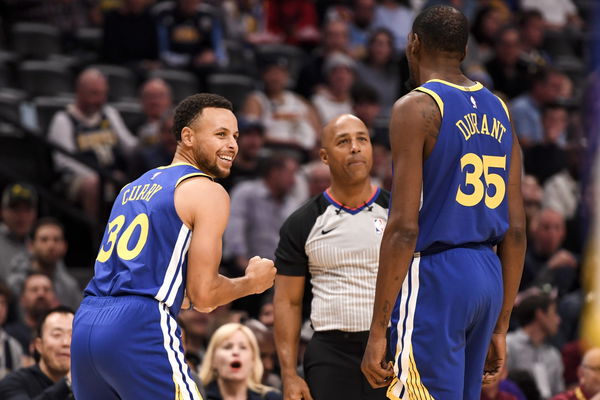 The Golden State Warriors dominated the league from 2016 to 2019. They had assembled probably one of the greatest rosters of all time which led to two championships in three years. Already a championship-caliber team with the likes of Stephen Curry, Klay Thompson, and Draymond Green, they sent the league into a frenzy after signing Kevin Durant as a free agent.
Three years after Durant left the Warriors for pastures new, reports are circulating that the 12-time All-Star might be back in the Bay. KD requested a trade out of Brooklyn before the start of free agency after growing frustrated with the team's development. He reportedly has a lot of suitors but the Brooklyn Nets will look to get a huge haul in return for the disgruntles superstar.
ADVERTISEMENT
Article continues below this ad
The Golden State Warriors can provide them with one of the best packages for Kevin Durant. The likes of Jordan Poole, Jonathan Kuminga, and James Wiseman will certainly entice the Brooklyn Nets. The prospect of seeing KD in a Warriors uniform again will likely terrify the league.
The Golden State Warriors are a team to "keep an eye on" for Kevin Durant, per @MarcJSpears

"Spears noted the Warriors 'could' potentially offer the best package for both sides, with a deal involving Jordan Poole, Andrew Wiggins, Jonathan Kuminga and James Wiseman."

(h/t B/R) pic.twitter.com/elfcUHx7B4

— NBACentral (@TheNBACentral) July 3, 2022
While the Warriors have the assets to go after Durant, it's not guaranteed that they'd want to. Durant came to Golden State to become a champion. After doing that, he left them to prove that he could do it on his own. Additionally, there were various issues involving Durant during his final year in San Francisco.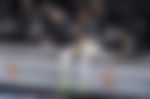 The Warriors won the NBA championship last season which put a dent in Durant's legacy. There were claims that KD needed the Warriors more than they ever needed him. Going back to Golden State will hamper Durant's quest for a legacy-defining championship.
Kevin Durant had a torrid time in Brooklyn
After teaming up with Kyrie Irving and James Harden, Durant was expected to lead the Nets to a championship. Numerous off-court issues and injuries never allowed the team to come together, and the best they could do was an Eastern Conference Semi-Finals appearance in 2021.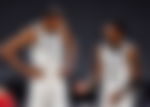 On the other hand, the duo of KD and Stephen Curry seemed unstoppable. They bulldozed their way to back-to-back championships. If Durant ends up in Golden State again, then it will definitely be box office stuff.
WATCH THIS STORY: 3 times Stephen Curry lost his cool on the court 
The reports of Durant coming back to the Warriors have sent fans into a meltdown. They reacted accordingly on Twitter.
I'm down for that but the Nets have to throw in Seth Curry, KD and Claxton. It's time to break the League again the Lakers want to play dirty let the dirtiness begin pic.twitter.com/f4JQZj8w9g

— Stephen Curry's Burner➐ (@StephGotNext4) July 3, 2022
That would be horrible for KD's legacy…Going back to GSW after leaving them and not having success and them just coming off winning a championship w/o you once again.

— Me (@MoneyDre123) July 3, 2022
ADVERTISEMENT
Article continues below this ad
I have a hard time believing that he wants to come back AND that the Warriors want him back

— 🎯 (@AndyMPok) July 3, 2022
I'd rather keep Wiggins and Poole. Yes it's KD, but he already left the Warriors. Why bring him back along with his drama?

— Mini Hulk (Sad Sharks Fan) (@MINIHULKIN) July 4, 2022
ADVERTISEMENT
Article continues below this ad
Will the Golden State Warriors want Kevin Durant back? If not, where else could he end up next season? Let us know in the comments below.