'I've Got to be Better' – Nets' Kyrie Irving Apologises to Fans After Close Win over the Knicks
Published 04/06/2021, 6:01 AM EDT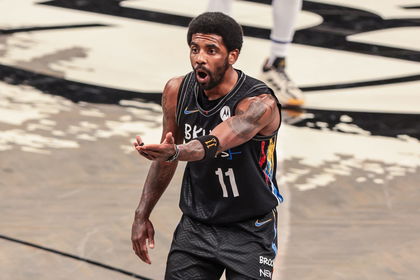 ---
---
The Brooklyn Nets survived another scare from the Knicks tonight. In yet another close game between the two rivals, the Nets came out victorious, winning 114-112. Kyrie Irving was spectacular throughout the game, leading the game in points. Furthermore, he carried most of the offensive load in the absence of James Harden. But Kyrie himself wasn't satisfied with his performance.
ADVERTISEMENT
Article continues below this ad
Kyrie Irving apologizes to Nets fans
Kyrie Irving spoke after the Brooklyn Nets' close win over the New York Knicks. He started out by apologizing for a turnover he committed late in the game that almost cost them the win. Irving noted that he needed to be better. He also gave credit to the Knicks for a strong performance and spoke about how much he enjoys the games with their in-city rivals.
ADVERTISEMENT
Article continues below this ad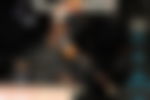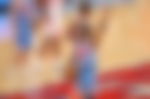 Kyries said, "Oh my goodness, that turnover down the stretch! I'm sorry fans at home, I'm sorry my family. I've got to be better. They started doubling me towards the end of the game. You've got to give credit where credit is due, it's always a pleasure to have this series. It used to be the subway series now both teams are in New York. It's respect both ways, but we just want to come out here and handle business… I'm just grateful."
Kyrie leads the Nets to a tough win
Irving added that the Nets needed to show great resilience in the win against the Knicks. The Nets were down 10 points at the half, and it took a great defensive effort from them to be able to conquer the Knicks. Irving noted that it left the team with a great feeling whenever they ended up grinding out a win by paying attention to the smaller details of a tight match.
ADVERTISEMENT
Article continues below this ad
Kyrie added, "It took stops. It took coming out at halftime and being able to have a resilient attitude and be able to do the right things for each other. It's nothing like being able to congratulate your teammates, making small detailed wins out there, and we just want to stick together. We've hit the injury bug, so just want to keep playing hard."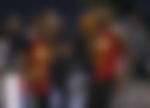 Can the Brooklyn Nets go on to win the NBA championship? They have one of the deepest and most offensively inclined squads in NBA history. Furthermore, the return of Kevin Durant will be a huge boost to them. However, James Harden left the game after just four minutes, and the Nets will hope that his hamstring issues don't rule him out for a significant period.
ADVERTISEMENT
Article continues below this ad