'I've Played Well Enough': Jazz's Mike Conley Details Why He Should Be an All-Star
Published 02/22/2021, 9:29 AM EST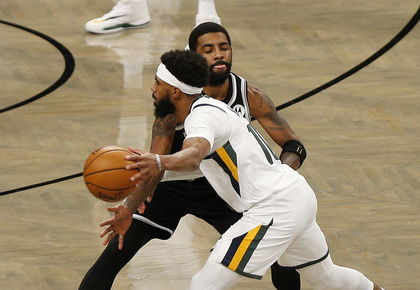 ---
---
Mike Conley is having the best season of his career. In fact, the Utah guard has been one of the major reasons behind the Jazz's surp[rise ascent to the top of the West.
ADVERTISEMENT
Article continues below this ad
As of now, the Jazz are arguably the best team in the NBA, with their 24-6 record speaking for itself. The fact that Jazz are serious title contenders speaks volumes about Conley's contributions. As a result, many expect Conley to be named an All-Star this season.
Mike Conley thinks he should be an All-Star
ADVERTISEMENT
Article continues below this ad
Mike Conley spoke to the Salt Lake Tribune about his good form this season. As per Conley, this season is acting as vindication for the struggles he faced last season. He believes that he has done enough to earn an All-Star nomination, and if he doesn't get one this year, he may never get it again.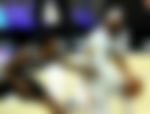 "It would say a lot about me as a person after the year I had last year, to come back and compete at the level I competed at. I do feel like I've played well enough to be in that conversation and to quite frankly be one of those reserves."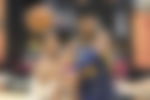 He added, "I think that this year, everything is falling into place: We have the best record and we've got our coach coaching the West team. So it's all falling in line. If it's not going to happen this year, man, that'll be tough."
Conley a key contributor for Utah
Conley has been absolutely fantastic this season. He is currently averaging 16 points and 5 assists per game, and shooting 41% from the three-point line.
Along with players like Donovan Mitchell and Rudy Gobert, Conley has been a stand out for the Utah Jazz. While he has not been the primary attacking option, his contributions are actually quite significant for the team.
ADVERTISEMENT
Article continues below this ad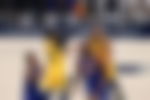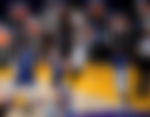 Can Mike Conley become an All-Star this season? While his scoring numbers are not special in any way, he is a regular contributor to the best team in the NBA.
ADVERTISEMENT
Article continues below this ad
And he has reason to believe he is worthy of a nomination, given how well he has been playing. However, the NBA has a lot of guards who are averaging better numbers, so Conley may not find it easy to become an All-Star.