"I've Watched People Destroy Brittney in the Media about Her Looks": Ex-Teammate Once Lashed Out at Brittney Griner for Turning Her Back on Coach Who "Lost Sleep" for Her
Published 08/29/2022, 10:30 PM EDT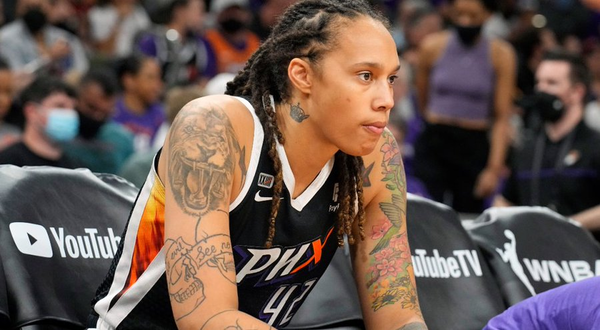 Former Baylor players called out Brittney Griner for misrepresenting their former coach Kim Mulkey in the media. As it turns out, Brittney Griner claimed in an ESPN feature that Baylor head coach Mulkey advised her to keep her sexuality private because it may deter potential recruits in the future. However, several Baylor Bears players have defended coach Mulkey against the Phoenix Mercury star's remarks.
ADVERTISEMENT
Article continues below this ad
Before entering the WNBA as the number one overall pick in the 2013 draft, Brittney Griner had established herself as the greatest woman to ever play for Baylor. In 2012, she led the Lady Bears to their second NCAA championship. In the process, Griner also bagged the NCAA Final Four Most Outstanding Player award.
ADVERTISEMENT
Article continues below this ad
However, the 6'9″ center wasn't thrilled to speak about her experience at Baylor. In fact, she revealed in an interview that head coach Mulkey and members of the coaching staff advised her to not talk about her sexuality openly in the public. According to Griner, the reason behind such a request was to avoid deterring future recruits.
Former Baylor players call out Brittney Griner for her remarks
Brittney Griner addressed the issue of having to hide her sexuality during her college years. "It was a recruiting thing," Griner told ESPN. "The coaches thought that if it seemed like they condoned it, people wouldn't let their kids come play for Baylor."
"They kind of tried to make it, like, 'Why put your business out on the street like that?'" she added.
Afterwards, Griner admitted that coach Kim Mulkey didn't have a problem with her sexuality. In fact, it was pretty much an open secret among everybody in the program. However, she did feel discouraged to talk about her issues openly.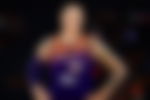 In response, ex-Baylor player Stasha Richards called out Griner's rhetoric on the issue. As a member of the coaching staff during the Griner's Baylor days, Richards said, "I've watched people destroy Brittney in the media about her looks, about her voice, about the way she talks, the way she walks — and I've watched Kim lose sleep over defending and making statements and making sure she was respected."
"In my opinion, she went out of her way to defend her," she added.
Former Baylor players on Griner's claims
Several Baylor players criticized Griner's rhetoric to be disingenuous. In fact, the eight-time WNBA All-Star's ex-teammate Jhasmin Player said most Bears players would disagree with her statements.
ADVERTISEMENT
Article continues below this ad
Former recruits like Sheila Lambert vouched for coach Mulkey's reputation. In fact, she revealed that Mulkey has always attempted to protect her players from the world.
WATCH THIS STORY: LeBron James, Trae Young, DeMar DeRozan And Other NBA Stars Who Brought The Razzle Dazzle to The Drew League This Year
ADVERTISEMENT
Article continues below this ad
Incidentally, Baylor University is a private Baptist school in Texas. Therefore, it is known to have conservative views on matters of sexuality.