J.R. Smith Clears The Air About LeBron James and Kyrie Irving's Bitter Relationship
Published 03/31/2021, 2:21 AM EDT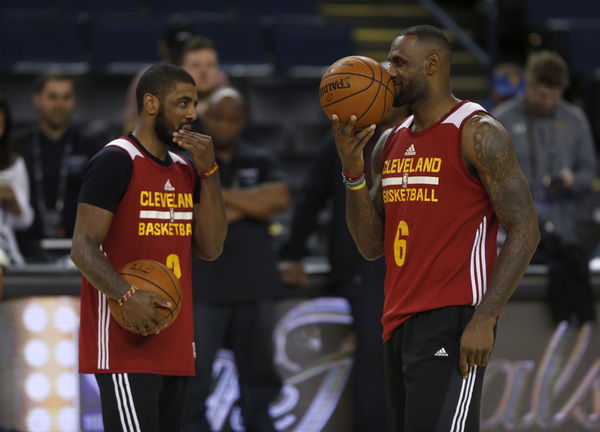 ---
---
There isn't anybody in the NBA world that doesn't think that LeBron James and Kyrie Irving have some bad blood. The two have been often linked as rivals ever since Kyrie requested a trade from the Cleveland Cavaliers in 2017.
ADVERTISEMENT
Article continues below this ad
Despite creating history together, the two have always been kept at two ends of the spectrum. However, there is one man who thinks otherwise, and this might be enough to burst the bubble on the public perception of Kyrie and LeBron's relationship.
Are Kyrie Irving and LeBron James on good terms?
ADVERTISEMENT
Article continues below this ad
Looking back at the Cleveland Cavaliers fate, if it weren't for LeBron James and Kyrie Irving coming together, there would have been no 2016 NBA Championship trophy for the Cavs to take home. Both of these players hold a lot of value in the league which is why their partnership is held in such high regard.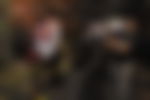 When LBJ left the Cavaliers for Miami Heat, Cleveland felt betrayed. But winning two titles with the Heat wasn't satisfactory enough for LBJ because he hadn't won one with his home team. Coming back to Cleveland, Bron found Kyrie, and together both of them ended the Cavs' 52-year championship drought.
Stealing a win from the Golden State Warriors was an achievement in itself, and Kyrie's dagger three with less than a minute left sealed their Game 7 in the Finals. However, when Irving demanded a trade, things seemed to have become bitter between the duo. Comments were passed here and there consistently, which solidified what everyone thought about their relationship.
However, J. R. Smith, who was also part of the Cavs, is convinced that this isn't the reality. As per Scoop B, Smith said, "LeBron and Kyrie are not archenemies. Actually they get along great."
How much truth does this statement hold?
Well, one can't ever know how true this is until Kyrie or James back it up. But the evidence speaks otherwise. When Kyrie Irving makes comments saying that he only trusts teammate Kevin Durant in making the last shot or trolls Bron for missing a free throw, it's hard to admit that there isn't any resentment.
ADVERTISEMENT
Article continues below this ad
However, if there is any truth to what J.R. said, it puts a lot into perspective. Right now, both these superstars are in elite teams of the league. While Bron is fighting to defend his title, Kyrie is working towards snatching it. Will this lead to more drama between the two? Or will Smith's word hold up?
ADVERTISEMENT
Article continues below this ad
Read also- "Really Hard Adjustment": Former Teammate Opens Up on Playing Alongside LeBron James and Kyrie Irving