Ja Morant and the Grizzlies "Not Experienced Enough" to Beat the Warriors Says Former Player
Published 04/28/2022, 11:00 AM EDT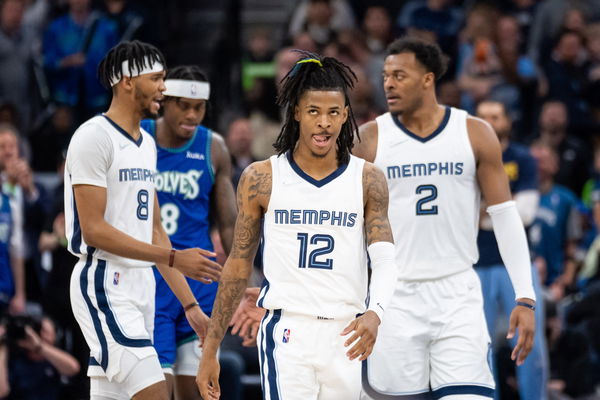 Ja Morant has performed really well this season. He has taken the team to the playoffs and they are now leading the first-round series against the Minnesota Timberwolves 3-2. Morant has taken it upon himself to guide the team to victory. There is no lack of other great players on Memphis but Morant is special already. He is already averaging 30.2 points per game at this stage.
Grizzlies are also a great team otherwise. They were seeded second in the Western Conference and won the Southwest Division. Desmond Bane and Jaren Jackson Jr. have stepped up their game. They are flying right now and they are indeed contenders but according to Shaq, they might just fail.
ADVERTISEMENT
Article continues below this ad
Shaquille O'Neal was with the Inside the NBA panel today analyzing the game between the Golden State Warriors and the Denver Nuggets. The Warriors went through to the next round with a 102-98 win. Steph Curry looked to be back to his best again. Shaq was talking about the possible matchup between the Warriors and the Grizzlies and the Warriors' chances to get far.
He said, "They have been there. You know that they have the championship. They know how to get there, how to win a championship. They know what it takes. I know they have some new pieces there but their leaders definitely coaching the young guys how to get there. It's really important."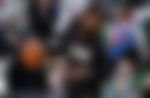 "You know I like Memphis. They're young and exciting but at certain times, especially coming on the stretch, you are going to need a certain experience factor to get over the hump."
Despite the explosiveness in the squad, the Grizzlies will have a lot to do against a team like the Warriors and might come up short.
Ja Morant and the Grizzlies
ADVERTISEMENT
Article continues below this ad
Does Memphis lack the experience to go through the Golden State Warriors? They do have an average age of 24.2 which makes them one of the youngest. This Warriors side also looks threatening. Poole, Curry, and Thompson can wreak havoc in the offense while on the defense, Draymond Green is there as the savior.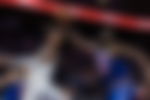 Grizzlies also have Desmond Bane, Ja Morant to help the team. They are young and exciting. They too have physical specimens in Steven Adams and Dillon Brooks to help out the team in the defense and the offense.
ADVERTISEMENT
Article continues below this ad
WATCH THIS STORY: How Did Antonio Brown Build a $100 Million Empire? Music, Football, Investments, and More
So who will win this series? Will the Grizzlies upset the Warriors? Is Shaq right about them? Discuss it below.