Ja Morant Roasts LeBron James and Lakers After Intense Game: "Them Mfs Be Getting Too Comfortable"
Published 01/10/2022, 10:17 AM EST
By

Follow Us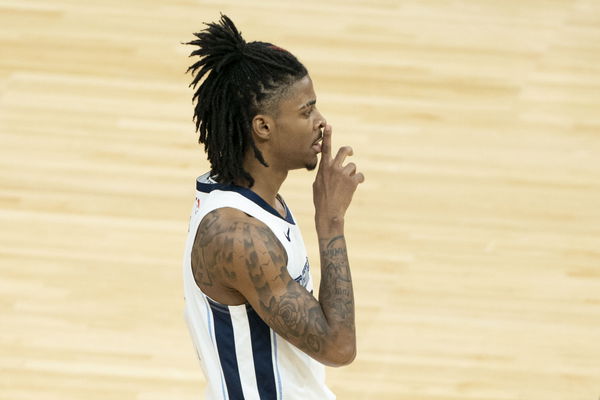 LeBron James and Los Angeles Lakers were comprehensively beaten by Memphis Grizzlies on Sunday. The Lakers lost 127-119, and they lost the season series to the Grizzlies. The Lakers were outplayed by the Grizzlies on both ends of the floor and at one point they were down by 29. It was their reserves who made a late run in the fourth quarter, which got them to a respectable score.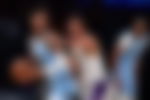 Ja Morant and the Grizzlies were at times toying with the Lakers. In the second quarter, they shot over 70% and it seemed like any shot they take would go in. They were talking trash to LeBron James and the Lakers and were letting them hear it.
ADVERTISEMENT
Article continues below this ad
Ja Morant says the Lakers got too comfortable
Ja Morant ended the game with 16 points, 7 assists, and 5 rebounds and he had several highlight plays. He didn't need to have a huge game as several of his teammates stepped up and the Grizzlies had 6 players who had 10 points or more. In fact, the Grizzlies are on a nine-game winning streak, which is a franchise record.
Ja had one of the most spectacular blocks which you'll ever see in the first quarter. After turning the ball over to Avery Bradley, Ja tracks back and times his jump to perfection and he nearly snatches the ball mid-air. His head is almost at the rim and he gets both his hands to the ball.
LeBron James does it all alone. Again.
ADVERTISEMENT
Article continues below this ad
LeBron James had 35 points on 14 of 19 shooting from the field. Furthermore, he also added 7 assists with which he passes Oscar Robertson for 7th all-time in the leaderboard. The Lakers who were on a four-game winning streak looked out of sorts. They struggled to get stops and looked out of sorts offensively. Similarly, the Lakers starters had 22 points on 8 of 39 shooting.
After the Grizzlies went on a run in the third quarter, LeBron tried to take things in his own hand and he had a monstrous dunk in response.
ADVERTISEMENT
Article continues below this ad
However, this wasn't enough as the Grizzlies piled up on the Lakers and built a 29 point lead. In the fourth quarter, as both teams took out their starters, the Lakers went on a 22-0 run. It was led by Austin Reaves and Wayne Ellington who both had 16 points each and this made the Grizzlies get their starters back in the game. In the end, the Grizzlies held on and they went on win their 3rd straight game against the Lakers.