Jada Smith's Angry Reaction After Being Asked Uncomfortable Will Smith Question at Event That Was Close to Kobe Bryant
Published 04/18/2022, 12:30 PM EDT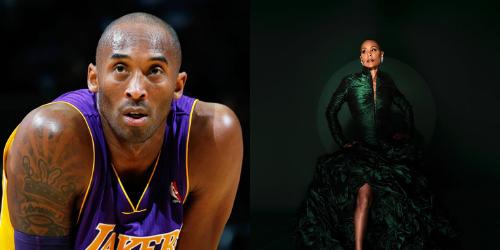 The Slap gate incident at the Oscars took the world by storm. It's been over a month since the incident happened, but it's still a raging discussion today. Will Smith apologized for his actions, but he was banned for 10 years from attending any Academy events. The couple had not appeared publicly for over a month. But recently, Jada Pinkett Smith appeared at an event that also honored Kobe Bryant, and she had an angry reaction to a question.
Even since the entire incident, Will Smith has been criticized for his actions. The couple has avoided the public eye and stayed out of further controversy. But Jada attended an opening of a school. She attended the opening of the Rhimes Performing Arts Center in Los Angeles. The center, which is named after executive producer and author Shonda Rhimes, has a studio named after Will and Jada. Even NBA legend Kobe Bryant has been a supporter of Rhimes and he has an installation honoring him.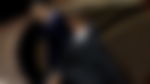 ADVERTISEMENT
Article continues below this ad
Jada Smith attends event which also honored Kobe Bryant
Smith attended the opening along with several other stars like Samuel L. Jackson, LaTanya Richardson Jackson, Shonda Rhimes, and Debbie Allen. One of Nischelle Turner's co-hosts, Kevin Frazier, was also at the event. Turner is a co-host for Shaq's podcast. He saw Jada and asked her how she was doing. Jada initially wanted to reply, but then she stopped and gave him the peace sign and left. This may have been because of Frazier's reaction to the entire incident. Reportedly, she didn't talk to anybody and did nothing. She just was there to support her friend.
ADVERTISEMENT
Article continues below this ad
During the 2022 Oscars, Chris Rock made a joke about Pinkett Smith's shaved head and said she could star in "G.I. Jane" movie. Pinkett Smith has been dealing with alopecia, an autoimmune condition that causes hair loss. Obvipously, Will Smith did not like this joke and he walked up and slapped Rock. He then returned to his seat and hurled profanities at Rock. This shocked the entire world.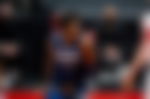 ADVERTISEMENT
Article continues below this ad
Everyone is still trying to recover from this incident, and Smith has apologized to Rock. But he received a 10-year ban, which he gladly accepted. The Smiths have avoided further controversy and both of them seem to avoid anything which may further fuel this. They seem to be waiting for this entire thing to blow over.
WATCH THIS STORY: Top 5 replacements for Frank Vogel as the Los Angeles Lakers head coach?