Jalen Rose Explains Why Milwaukee Bucks Deserve to Be Over Los Angeles Lakers in 2021–22 NBA Season Rankings
Published 08/25/2021, 12:30 AM EDT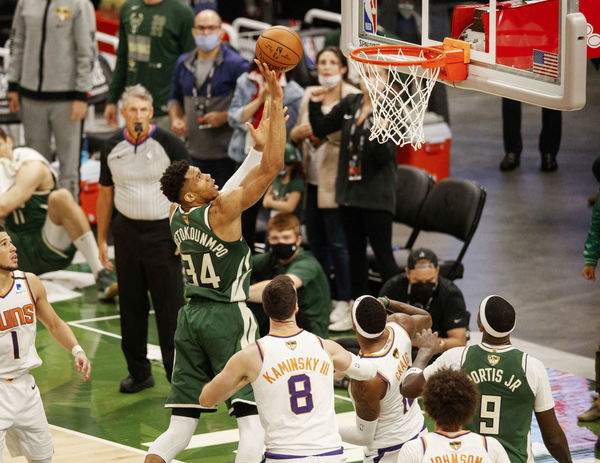 ---
---
Excitement among fans is on the rise as the NBA season is set to return in October. Recently, the power ranking was also released. The Brooklyn Nets took the top spot with their All-Star 'Big 3' while the Milwaukee Bucks and Lakers followed.
ADVERTISEMENT
Article continues below this ad
This sparked a big debate among fans as they felt the Lakers should be higher than the Bucks. However, Jalen Rose is sticking with the defending champions, and here is why.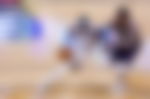 ADVERTISEMENT
Article continues below this ad
Jalen Rose sides with Milwaukee Bucks
While on his show, Jalen and Jacoby, Rose agreed with the power rankings. However, David believes the Lakers should be at number 2 rather than Milwaukee. Rose pointed out how the Bucks 'Big 3' have developed through their finals win.
He said: "I want to remind you something. There's a valedictorian walking the face of the earth representing the king of the court in the NBA. Giannis the 'Greek Freak' Antetokounmpo. You saw what he just did in the? You saw Khris Middleton make a name for himself as a closer. You see Jrue Holiday getting steals and locking down on D."
In addition, Rose said that as the Bucks play in the Eastern Conference, they will have a better regular season than the Lakers. Speaking about LA, he said their priority should be to stay healthy and be around the 3rd seed in the Western Conference this season.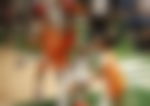 Taking a look at the power rankings, do you agree with ESPN?
Did ESPN get the Power Rankings right?
This time around the top 5 teams were the Brooklyn Nets, Milwaukee Bucks, Lakers, Phoenix, and the Jazz. So, let's look at these rankings closely.
ADVERTISEMENT
Article continues below this ad
Unsurprisingly, with the best offensive load in the NBA, Brooklyn is the top team. Moreover, their rookie Cam Thomas won the Summer League MVP, averaging 27 points per game. The Bucks take the second spot as the defending championships. Their team chemistry and determination really showed out in the playoffs as they fought through all kinds of hardships.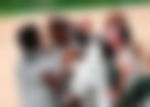 The Lakers come in third with their veteran experience and abundance of talent. However, here is where fans may argue. The Jazz was the best regular-season team in the NBA. They were also the best three-point shooting team in the league. While the Suns did make the finals, Utah emerged as a serious threat to any team in the NBA.
ADVERTISEMENT
Article continues below this ad
WATCH THIS STORY- 6 Predictions Involving Kevin Durant, Klay Thompson & Others That will Blow Your Mind
What's your take on the rankings?