Jamal Crawford Reveals How Michael Jordan Became a Fan of His Game
Published 02/17/2021, 12:30 PM EST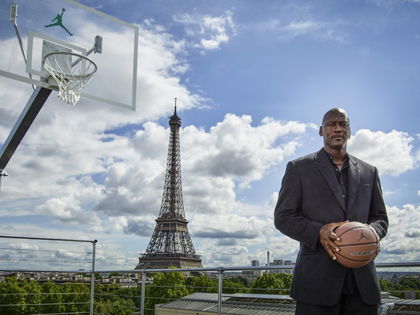 ---
---
Jamal Crawford has spent 19 years in the NBA and has been tantalizing NBA fans with his unique scoring abilities. Throughout his career, he played for eight seasons, but would you believe it if someone told you that the Chicago Bulls' Michael Jordan had eyes on him during the draft? And even though his stint with the Bulls didn't turn out as great as one had expected, to be recognized by Jordan himself is an honor.
ADVERTISEMENT
Article continues below this ad
How Michael Jordan had his eyes on Crawford
On 'Legends of Sports', Crawford shed light on this crazy story of how Michael Jordan liked his game. "During the draft process, I think at the time MJ was just starting with the Wizards as an executive in the front office and my Dad was like, 'Hey MJ likes your game'," Crawford started off.
ADVERTISEMENT
Article continues below this ad
Crawford's reaction was as normal and as shocked as anyone's would be. "I'm like, 'Yeah right! This is not social media. Dad, you do not know Michael Jordan. What are you talking about? Get out of here'. Fast forward, I go to Chicago in my rookie year, I know Tim Grover. And he's like, 'Hey, MJ said you can meet him.'
"So, he called me at 6:30 in the morning. I get to the downtown gym at 7. In the gym, it's myself, Tim, and MJ. And MJ was doing his defensive slide drills," Jamal stated. However, he didn't speak too much to MJ because he didn't want to disturb his workout. But he did confirm what his dad said to him before. "I said, 'Yeah, my dad said you like my game.' He's like, 'Yeah, I did.' And I am like Woah!"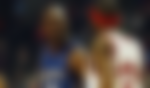 Ended up breaking Jordan's record
Although there is nobody like Jordan, Crawford was able to eclipse Jordan in an incredible record. That too, on Dirk Nowitzki's last game for the Dallas Mavericks.
ADVERTISEMENT
Article continues below this ad
He became the oldest player in the league's history to score 50 points in a game at 39 years and 20 days old. While Jordan was 38 years and 315 days old. Crawford had 51 points, shooting 18 of 30 with 5 rebounds and 5 assists.
So Jordan saw his potential way before anyone else did. Who knew he would end up beating the man himself in an incredible NBA record?
ADVERTISEMENT
Article continues below this ad
Read also- "I Saw the Fear": Jamal Crawford Labels Kobe Bryant as This Generation's Michael Jordan