Jamal Crawford Reveals Michael Jordan was the Only Player with an Aura Similar to Kobe Bryant
Published 03/23/2021, 1:30 AM EDT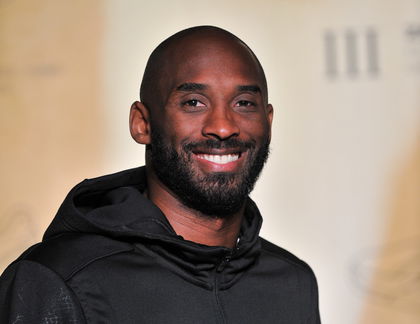 ---
---
While everyone knows that Kobe's presence in the Los Angeles Lakers was enough to fuel their motivation to win, what is equally fascinating is that his mere presence around a player could also impact how they played. Kobe Bryant had fans all over the world, and some of them were his colleagues from the league itself.
ADVERTISEMENT
Article continues below this ad
So many players have grown up idolizing the legend and emulating his ways. And one such player was Jamal Crawford, the three-time NBA Sixth Man of the Year. Crawford admired Kobe so much that when Kobe came to support him in a game, Crawford gave one of his best performances.
What Kobe Bryant meant to the league
ADVERTISEMENT
Article continues below this ad
In a recent interview, Crawford revealed how he met the Lakers legend and how he mustered up the courage to ask Kobe to attend his Pro-Am game. The events that followed this are considered iconic in many ways.
However, Crawford first emphasized what Kobe meant to the NBA and the fans and said:
"Kobe's aura was like nothing else. It was like nothing else I had ever seen. The closest I had seen to it was Jordan and I had been around Jordan from being in the Bulls. Kobe had a stranglehold on the league. He was that myth. You didn't see him unless it was the gym or a commercial. You didn't see him anywhere else."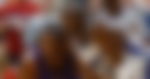 The Lakers legend attended Crawford's Pro-Am game
Crawford's Pro-Am game turned out to be iconic because of his 63-point performance. And what added to the excitement was Kobe coming as a spectator to support him.
"Playing against Kobe, our relationship over the years took off," said Crawford. "We were actually here for a Richard Sherman softball game. And me and Kobe had respect over the years and we just start talking and we just really hit it off."
With everyone pestering him, Crawford couldn't help but ask Kobe to come and watch his Pro-Am game. He said:
"So he brought his whole family at the whim. He had every reason to say no. He brought his family at the whim and came and watched me play. I am driving over like,' Man, Kobe is behind me. I don't believe this.' But I said this has to be special. So I scored 63 and hit the game-winning shot. Our relationship really grew and took off, and I was just honored."
ADVERTISEMENT
Article continues below this ad
Who wouldn't give their all when Kobe Bryant had come to watch them play? Crawford made the most of this and to this day is grateful to Kobe for showing up.
ADVERTISEMENT
Article continues below this ad
Read also – 'Even with MJ saying it': Jamal Crawford and Isiah Thomas Recall Hall of Famers Predicting Kobe Bryant's Future