James Harden After Breakup With Khloe Kardashian: "I Might Watch a Movie Tonight. My Mom Is My Valentine"
Published 12/12/2021, 6:45 AM EST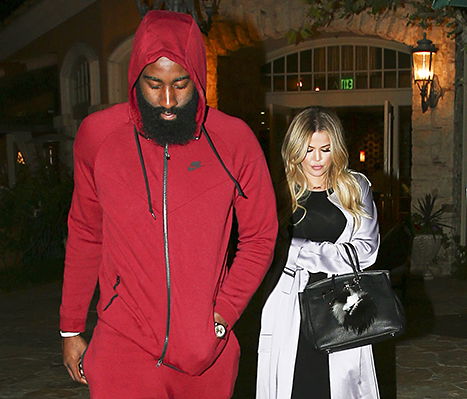 James Harden garners headlines for both his active playing career and off the court social life. The Brooklyn Nets star dons the franchise's jersey alongside a host of other stars that include Kevin Durant and Kyrie Irving. As one of the key players for the Nets, he enjoyed an active social life. Harden once commented on his breakup with Khloe Kardashian.
Harden made these comments after his widely publicized breakup with her. Khloe Kardashian is a famous media personality and model who stars in the show 'Keeping Up with the Kardashians' alongside her celebrity family. In a 2017 conversation with 'Sports Illustrated', Harden described his post-breakup plans to the magazine.
Harden said, "I might watch a movie tonight. My mom is my Valentine."
ADVERTISEMENT
Article continues below this ad
He continued, "I didn't like all the attention. I feel like it was for no reason. I wasn't getting anything out of it except my name out there and my face out there, and I don't need that. It wasn't uncomfortable, but it wasn't me."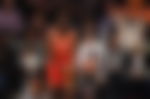 Harden began dating Khloe Kardashian in 2015 when he was a part of the Houston Rockets. In June 2015, Harden had just signed a mega-deal worth $200 million with Adidas. He reportedly met her at one of rapper Kanye West's birthday parties. The birthday party at Staples Center witnessed the beginnings of a new celebrity relationship.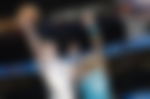 James Harden and Khloe Kardashian's relationship dies out
ADVERTISEMENT
Article continues below this ad
James Harden and Khloe Kardashian supposedly had broken up in February 2016. The Brooklyn Nets star and the model's relationship died out as they stopped seeing each other in the few months leading to their breakup.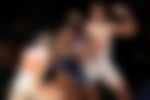 Interestingly, Kardashian had assured her fans that her relationship with Harden remained strong, roughly a month before their breakup. She confirmed to 'E! News' that the couple's relationship was "good". She also reiterated that Harden continued to be supportive and considerate.
ADVERTISEMENT
Article continues below this ad
What do you think about this? Let us know in the comments below.
WATCH THIS STORY: NBA Stars That Shaquille O'Neal Has Taken Jabs at: Donovan Mitchell, James Harden & Others