James Harden Finally Reveals Why He Left Houston Rockets For Brooklyn Nets
Published 08/19/2021, 11:21 AM EDT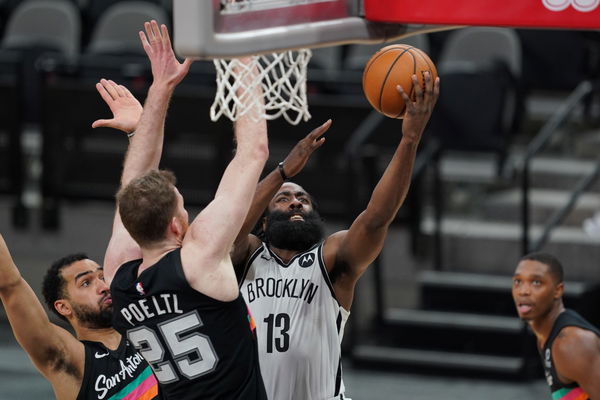 ---
---
Like the Los Angeles Lakers making a super team this offseason, the Brooklyn Nets were in the same position last year. The purple and gold acquired Russell Westbrook to form a trio alongside LeBron James and Anthony Davis. But the Nets did it first. They made a blockbuster trade that helped them acquire James Harden to join forces with Kevin Durant and Kyrie Irving. But apart from not getting anywhere in his basketball career, Harden had other reasons to join this team.
ADVERTISEMENT
Article continues below this ad
Harden's ulterior motive of joining the Brooklyn Nets
The Houston Rockets had just been kicked out of another postseason by the Los Angeles Lakers. While they were hoping to make a better team around their superstar, Harden had other plans altogether. After spending years with the franchise, he made a name for himself in the league. But one thing was still missing. An NBA championship.
ADVERTISEMENT
Article continues below this ad
However, he had made up his mind that staying with the Rockets wouldn't get him what he wanted. So after pulling off some wild antics for which he drew plenty of criticism, the Rockets gave in and he was shipped to Brooklyn. While winning a title alongside one of the best players in the league seemed a little more possible, there was something else that Harden was also focusing on.
In a recent interview, he was asked what his goals in New York are in the upcoming years. Harden confessed, "That was one of the reasons I wanted to come to New York and Brooklyn. I want to build my business side and my brand side more than it already is, and what other place would you do that than Brooklyn? And as long as we win, as long as we handle our business on the court, our work off the court will reach the same level."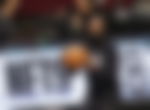 WATCH THIS STORY: Michael Jordan, Kevin Durant & Other NBA Players That Forced The League to Change Rules
Did James Harden have trouble adjusting to his new team?
Although the Brooklyn Nets weren't too far from entering the NBA Finals, they did fall short against the Milwaukee Bucks in the ECF. While injuries are to blame for this, their triple threat hardly got time together on the court. But fans and analysts wondered whether adjusting to a new team was an issue for the new joiner or not.
ADVERTISEMENT
Article continues below this ad
"There really wasn't any adjustment. I still play how I play, but now I don't have to shoot the ball so much. It's really the best style for me, to be honest." Harden stated.
"Kevin and Kyrie can always go get a bucket. And, with me as a playmaker, I can think about how to get shooters involved, how to get big touches, how to create open shots. My main focus is trying to get everybody involved and have each guy make an impact on the game."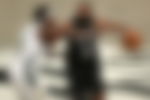 It's true that most believed if all three of them were healthy, it could have been them holding the Larry O'Brien trophy instead. But with the team still intact, they will have a go at it once again. But will they be able to live up to these expectations with another superteam in the market now, the Lakers? Let's wait and watch.
ADVERTISEMENT
Article continues below this ad