James Harden Ready to Make all the Sacrifices for Kevin Durant and Kyrie Irving at Brooklyn Nets
Published 01/16/2021, 12:08 AM EST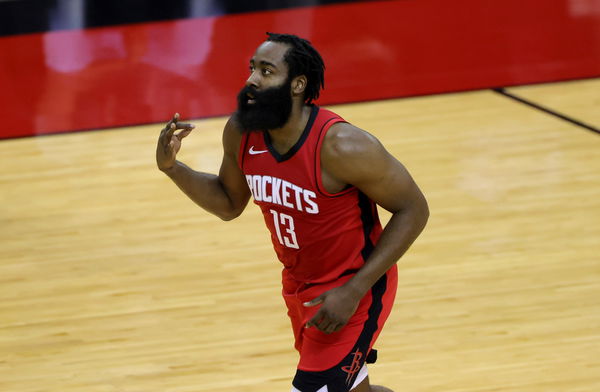 ---
---
James Harden, who was the centerpiece in a blockbuster 4-team trade that took place on Wednesday, is expected to make his highly touted debut for the Brooklyn Nets on Saturday. The biggest question right now is: can the three superstars co-exist in Brooklyn?
ADVERTISEMENT
Article continues below this ad
Following the trade, Harden was reunited with his OKC teammate Kevin Durant. Additionally, the team has an elite point guard in Kyrie Irving who will act as the floor general.
While the team looks scary on paper, critics have raised doubts over the potential coordination between these behemoths. Apart from KD, both Irving and Harden require the ball in their hand for an elongated period to get going.
ADVERTISEMENT
Article continues below this ad
James Harden talks about how he will fit in with the Brooklyn Nets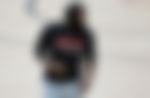 In a press conference, the Beard talked about what part of his game he might have to change to make this new Big 3 successful. He said:
"I think for me, my playmaking ability. We have two elite scorers that the world knows already. My job is to come out here score with the basketball obviously when needed but my playmaking ability, whereas getting our shooters shots, getting our big finishes around the rim and making the entire team better."
Even with the Rockets, Harden focused more on making plays for his teammates this season. So far, he is averaging 10.4 assists per game and the Nets will be expecting the same effort from the former MVP.
"I think that's one aspect of my game that will excel in this offense. And as long as I'm making my teammates better, it doesn't matter about the points. I think everybody knows that I can score the ball at a high clip and that's where the sacrifice comes in at."
ADVERTISEMENT
Article continues below this ad
What are the expectations from Brooklyn Nets this season?
In order to acquire James Harden, Brooklyn gambled away their future and depth. They gave up quite a hefty price to form this Big-3, so naturally, their goal must be to win it all this season. Additionally, their 3 superstars are capable of carrying their team to the glorious Larry O'Brien trophy.
ADVERTISEMENT
Article continues below this ad
However, the only thing that might stop them in their tracks is poor chemistry. If they can manage to set aside their egos and concentrate on making the necessary sacrifices, Brooklyn should be able to win an NBA Championship this season.