James Harden Reveals How Kobe Bryant Reacted to his 'Smack Talk' in Their First Meeting
Published 01/20/2021, 11:30 AM CST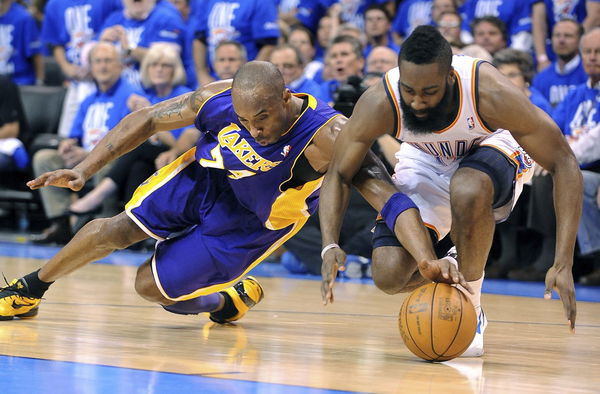 ---
---
After all that we have heard about James Harden these past few months, nothing tops it off better than his very own Kobe Bryant story. The former Houston Rockets star has been in the headlines for a while now because of his antics. And now that he is happy and doing a stellar job with his new team, the Brooklyn Nets, he has also talked about his first time facing Kobe Bryant.
ADVERTISEMENT
Article continues below this ad
Kobe Bryant is on his mind
In an interview with Rachel Nichols, he was asked what he remembers from the first time he had to play against Kobe. "For me not to get 50 dropped on me," said Harden. "In my rookie year, we played against them in the playoffs. That's when they won a championship. And I was just trying my best. I was talking smack. I was just in his ear, he wasn't fazed by it."
ADVERTISEMENT
Article continues below this ad
However, Harden revealed that he always looked up to Bryant. "He was my idol growing up, and it was just a blessing to be on the same court as him and compete. Me not knowing what the hell I was doing because I am talking to the best basketball player. But I was just trying to be a competitor and I miss him."
He was also asked if he remembers exactly what he said to Kobe that day. "Honestly, it didn't matter," confessed James. "That's Kobe Bryant, he did what he had to do. He's one of those special talents that don't come around very often and not just on the court but off the court. He's one of the ones where we love his energy and love to be around. So, like I said, I miss him so much."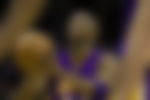 How has James Harden turned out with the Nets?
ADVERTISEMENT
Article continues below this ad
Last year around this time, Lakers legend Kobe Bryant passed away in a tragic helicopter accident. Since then, people are sharing their favorite Kobe stories, keeping his memory alive.
So far, it looks like Harden's place in the Nets was meant to be. His chemistry with his former teammate, Kevin Durant, is off the charts and it's only a matter of time before Kyrie Irving also gets added to the equation.
With his addition, with the team get even better? Or is it going to be another ball hogging disastrous situation for Brooklyn?
ADVERTISEMENT
Article continues below this ad