James Harden's Downfall Explained by 19-Year Veteran Shaquille O'Neal in Concerning News for Joel Embiid Deprived 76ers
Published 05/02/2022, 5:00 PM EDT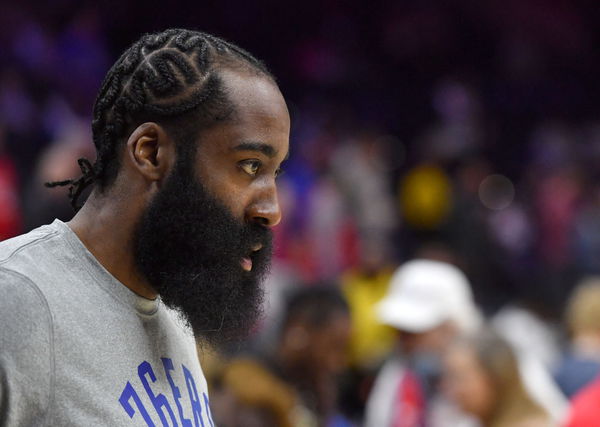 In the latest episode of 'The Big Podcast with SHAQ', Nischelle, Spice Adams, and Shaq discussed a lot of things including Twitter feuds, Embiid's injury, James Harden, etc.
When asked about James Harden, Shaq gave an honest opinion about the former MVP and it might be bad news for the 76ers fans. With Joel Embiid reportedly expected to miss 3 to 4 games, the fans expect James Harden to shoulder the scoring for the 76ers.
Talking about that, O'Neal said, "I don't know what's going on with James, I don't. I know he is shooting 37% from the field, and 38% from the three in the playoffs. That is not going to get it done. His motivation should be, everybody thinks he's lost it. He's not getting by people on that leg move…".
ADVERTISEMENT
Article continues below this ad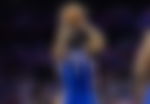 However, Shaq also said that all it takes is one game to erase people's doubts in the world of sports. And former NFL player Spice Adams agreed. Shaq said that if James Harden can show the fans what he is still capable of, then the fans would give him one more chance.
Can James Harden help the 76ers?
The Philadelphia 76ers will look at James Harden for help with the absence of Joel Embiid. Even though he is far from his MVP self, Harden can still come up with clutch plays. In 143 career playoff games, he averages 23.1 points with 6.2 assists, 5.4 rebounds, and 1.7 steals per game.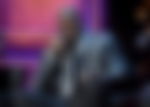 In the first series against the Raptors, he averaged 19 points with 10.2 assists, 5 rebounds, 1.2 blocks, and 1 steal per game. He has racked up a good number of assists. But his teammates and coach Doc Rivers would expect him to score more.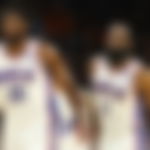 ADVERTISEMENT
Article continues below this ad
Against the Raptors, Embiid averaged 26.2 points, 11.3 rebounds, and 2.3 assists. The 76ers will gravely miss the scoring champion and MVP finalist. So the 76ers will need other players to step up their game as well. Tyrese Maxey, who averaged 17.5 points in the regular season, already raised his game in the playoffs. And now averaged 21.3 points against the Raptors. 
The 76ers will also expect something more from Tobias Harris. He averages 17.8 points, 9.5 rebounds, and 2.8 assists so far in the playoffs.
WATCH THIS STORY – Who is Scottie Pippens Ex-Wife and why is she controversial?
ADVERTISEMENT
Article continues below this ad
Joel Embiid endured a concussion in the final minutes of the game against the Raptors. And, most fans feel that the injury could have been avoided if Joel was given a rest with the game almost sealed. Meanwhile, the Miami Heat have ruled out Kyle Lowry for game 1 against the 76ers.
Do you think the 76ers can win game 1 without Joel Embiid?