JaVale McGee Unloads Rage On Shaquille O'Neal Using Michael Jordan Example
Published 09/16/2021, 11:45 AM EDT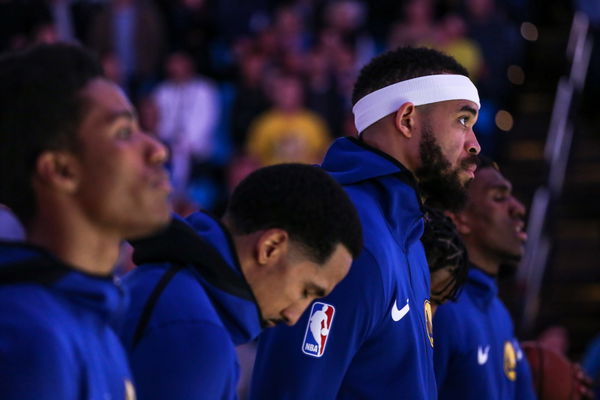 ---
---
For those who follow basketball entities off the court and have been for the past few years, know that Shaquille O'Neal and JaVale McGee have had a very bitter relationship. After Shaquille O'Neal retired from the game and transformed his career into a media personality, McGee bore the brunt of it the most. On Shaq's TNT segment, 'Shaqtin a Fool', McGee was criticized beyond limit.
ADVERTISEMENT
Article continues below this ad
So much that both of their mothers had to step in to put an end to it. And McGee thinks, even a player like Michael Jordan would have had his reputation in shambles if he was made fun of on the show.
JaVale McGee gives Michael Jordan's example
ADVERTISEMENT
Article continues below this ad
'Shaqtin a Fool', a part of Inside the NBA, has received plenty of criticism for what it focuses on. They showcase players bloopers, and unfortunately, McGee has been targeted more often than others. This, of course, made McGee very upset. In fact, the two even engaged in a war of words on Twitter, sparking a rivalry that is still talked about even today.
Finally, McGee opened up about what he felt during this entire incident. He even explained it in reference to Michael Jordan and said, "You can make a low-light of Jordan right now. If you've never seen his highlight, you would think he was the worst player in the world. I mean it was definitely a down spiral, ever since I went on that, ever since that show aired, of my career."
WATCH THIS STORY: How Kobe Bryant's Hairstyle Evolved With Different Milestones in his Career
How McGee turned it around for himself
ADVERTISEMENT
Article continues below this ad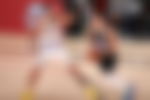 It's true McGee made some bizarre mistakes that had people laughing at him and questioning his capabilities as well. However, all that changed when he signed with the Golden State Warriors. He turned that skepticism into reality, becoming a two-time champion with them.
Watch This Story
After that, his career picked up again. He was part of the Los Angeles Lakers team when they won a title in 2020, and this year, even became an Olympic gold medalist. So, say what you will, JaVale has proved himself and doesn't deserve all the hate you got back then. He has just joined the Phoenix Suns, a team that went to the NBA Finals last season. If they can recognize his potential, so can the rest.
ADVERTISEMENT
Article continues below this ad