Jay Williams Explains How 76ers Still Have the Upper Hand Amidst Ben Simmons' Threats to Not Return
Published 09/29/2021, 5:30 PM EDT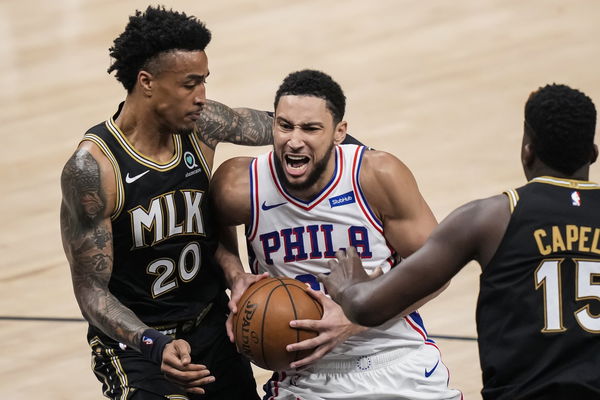 ---
---
The Philadelphia 76ers haven't gotten a respite from the constant headlines ever since their disappointing season ended. And unfortunately, it's for all the wrong reasons. One of their superstars, Ben Simmons faced a lot of slander for his inefficiency in the last season, and not just from fans but from people of the organization as well. This ticked him off to such a degree that he is not willing to play for the 76ers now and wants to be traded by hook or by crook. However, Jay Williams thinks that Philly have an upper hand in this situation.
ADVERTISEMENT
Article continues below this ad
Why the Philadelphia 76ers should not give in to these threats
ADVERTISEMENT
Article continues below this ad
The situation keeps worsening as days pass by. With training camp in sight, Simmons has clarified that he will not be making an appearance unless he is traded by the Philadelphia 76ers. In fact, he has also gone as far as saying that he doesn't mind sitting out all season if they don't ship him off elsewhere.
While it seems like Simmons is in control of the situation, Jay Williams thinks otherwise. He explained on his show, "but if you're the Philadelphia 76ers', I don't care what Ben Simmons says." "I am not moving you, unless I get great value in return. Some of the offers that have been made have been decent."
"It feels like they are waiting for the right opportunity a little later in the season when some other veterans are up. We're watching what's happening with Damian Lillard and Bradley Beal. They become disgruntled… to wait for that. So, you don't make a move."
WATCH THIS STORY: Ben Simmons, Kyle Kuzma & other NBA Players Who Have a Lot to Prove Next Season
ADVERTISEMENT
Article continues below this ad
Ben Simmons has far more to be worried about
Williams further explained that Simmons' erratic actions will have their consequences. He said, "If Ben Simmons chooses not to come back, he will get fined by the NBA and his pay will be docked."Even if he does return, and gets a mysterious injury somehow, a lot of physicians will be put on it to verify the severity and take a call accordingly. In short, Williams confessed, "The 76ers have a position of leverage and are in control of how they handle this with Ben."
Watch This Story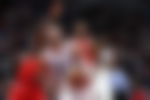 According to Williams, the situation is clear. Simmons has no option but to return peacefully and wait for Philly to find the perfect spot for his trade. But only time will tell how far Ben will go to get what he wants.
ADVERTISEMENT
Article continues below this ad