"Jay Z Paying Beyoncé Child Support..she's Laughing": Ex-NBA Star Questions Kim Kardashian Over Child Support
Published 12/18/2022, 12:10 PM EST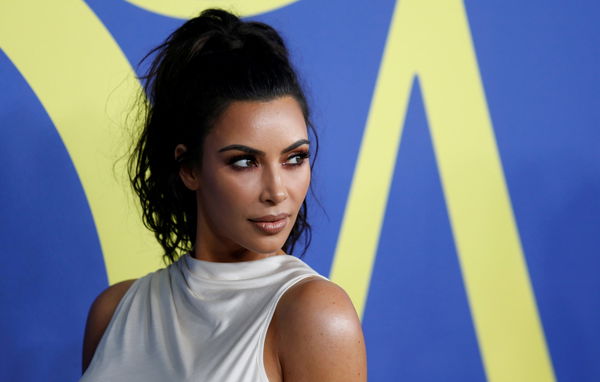 Former NBA star Gilbert Arenas recently talked about TV star Kim Kardashian receiving child support from rapper Kanye West. Arenas recently made an appearance on VladTV  where he was asked about Kanye West paying $200,000 per month in child support. Arenas stated that an ultra-wealthy public figure like Kim Kardashian does not the child support to raise her children. The former NBA star compared the incident to Jay-Z paying child support to Beyonce.
Arenas noted that the child support rules followed are outdated and suggested that only half of the money for child support should go to the mother to take care of the children. While the other half of it should be saved for the children when they turn 18.
ADVERTISEMENT
Article continues below this ad
Former NBA star Gilbert Arenas on Kim Kardashian getting child support
During his appearance on VladTV, Gilbert Arenas discussed a variety of topics. He also answered questions regarding the child support paid by millionaire athletes and celebrities. He admitted that a father should support his children; however, he argued that it should be done in a different way.
Arenas said, "It should be done another way. You shouldn't say 'Alright you have to pay $200,000 to her.' Right? How does that benefit the kids? They're very well taken care of on both sides. Put it in some type of escrow whatever."
He added, "Don't tell her she's getting $200,000 because she's laughing at it too like, 'What the f**k do I need it for?' That's like Jay-Z paying Beyonce child support one day. She's laughing at that f****ng money."
Arenas argued that Kardashian is already rich and doesn't need the $200,000 per child every month to raise the kids. Furthermore, he added that the child support amount can be used to create "new wealth" for the children via a trust.
ADVERTISEMENT
Article continues below this ad
Kim Kardashian has an estimated net worth of $1.4 billion. She reached billionaire status last year. Kanye West on the other hand lost his billionaire status recently after his controversial statements. He now has a reported net worth of $500 million.
Ye's message to Kim Kardashian 
Recently, Kanye West gave his ex-wife Kim Kardashian a message during a controversial interview with conspiracy theorist Alex Jones. He reportedly implied that the brands she has contracts with don't have her best interests at heart.
ADVERTISEMENT
Article continues below this ad
WATCH THIS STORY – Stephen Curry and Wife Ayesha Make Christmas Special with Angelic Gesture for 500 Kids and Families
In eight years of marriage, the former couple has four children together. Things between them went south in 2020 and just a few months back their divorce was finalized. The rapper was reportedly ordered to pay $200,000 a month in child support for his children. Also, he would be responsible for half of the children's medical, educational, and security expenses. However, the courts waived spousal support.
Edited By: Satagni Sikder