Jaylen Brown Sends a Positive Message to Celtics Teammates Despite Blowout Loss Against Brooklyn Nets
Published 12/26/2020, 10:39 AM EST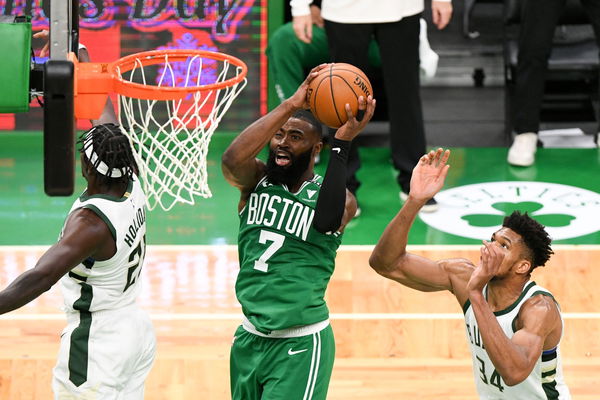 ---
---
Christmas Day games didn't fail to disappoint fans, as there was plenty of action on the night. The Brooklyn Nets massively overpowered the Boston Celtics to secure the win, but Jaylen Brown is not too sore about taking the loss. The 24-year-old is hopeful about the upcoming schedule for his team. 
ADVERTISEMENT
Article continues below this ad
"It's the second game of the season, we still have a lot of work ahead of us but I'm faithful that we're gonna continue to learn and grow," Brown said after the loss. 
The Nets-Celtics game marked Kyrie Irving's return to TD Garden, and the point guard absolutely made the most of it. He led the Nets in scoring with a 37-point effort, but there was no such performance from the C's camp. 
ADVERTISEMENT
Article continues below this ad
The entire team shot miserably from the three-point range when compared to a Nets team that made 15 out of its 29 three-pointers. 
The Celtics' bench didn't do especially well on the night, and it hindered them when facing a team of Brooklyn's quality. Playing their second game of the season, the team is still getting into the rhythm and adjusting to the intensity of the league.
"Guys are gonna get more comfortable in certain roles. We got a team with a lot of fight, so I'm looking forward to the next few games and building with this group and unit that we have," Brown further added.
Boston Celtics guard Jaylen Brown has his mind locked in on the ultimate goal
Jaylen Brown finished third in scoring for the Celtics last season. He utilized the talent of Jayson Tatum and formed a wonderful partnership in the playoffs, but the Celtics were put to a halt in the conference finals. 
Brown looks to make a deep playoff run yet again, and he is cautious of the way his team is playing right now. But the shooting guard is confident of playoff chances, as a lot can change within the timespan.
"It's a journey," Brown mentioned. "It's about the marathon, not the sprint. The team that looked great two games in or in the preseason may not look great towards the end of the season."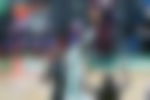 "We won't get too happy with winning games or losing games right now, we just gotta keep building great habits and we'll be in a position that we wanna be in as a team," he further added. 
ADVERTISEMENT
Article continues below this ad
The Celtics are now 1-1 for the season. Brown top-scored with 27 points against the Nets, and he would look to sustain the form for the upcoming fixtures as well.
Next, the Boston Celtics have back-to-back road games against the Indiana Pacers, after which they host the Memphis Grizzlies. 
ADVERTISEMENT
Article continues below this ad
Watch: Celtics' Star Jayson Tatum Gets Kyrie Irving's Seal of Approval After Scoring a Shot Clock Buzzer Beater