Jeanie Buss Credits LeBron James for Rebuilding the Legacy of the Lakers
Published 03/30/2021, 1:42 AM EDT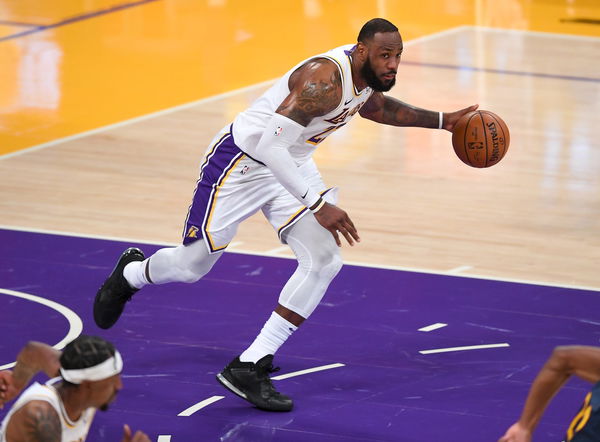 ---
---
It wasn't until last season that fans saw the Los Angeles Lakers return to their authentic form. They showed much more than a glimpse of why they have been one of the top franchises in the league, and they proved this by winning a championship after a decade. But when Jeanie Buss took over as the President of the organization, the Lakers were even struggling to make it to the playoffs. So what changed and brought about the big transition that led them to a title last year? The answer is simple – LeBron James.
ADVERTISEMENT
Article continues below this ad
How LeBron James brought back a winning culture
In an interview, Jeanie Buss was asked what it was like for her during all those years of not even being in playoff contention, and then to suddenly have their hard work pay off. She explained that it wasn't easy when she was handed over the team.
ADVERTISEMENT
Article continues below this ad
When her father was the President, the Lakers had hardly missed the playoffs. But when she took over, their playoff appearances diminished drastically. However, the key to their problem was LeBron James.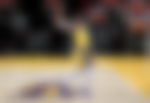 "It was important to restore the legacy that my father started," stated Buss. "The first thing was putting Magic Johnson in place and then because of that, being able to draw a player like LeBron James in free agency. We had struck out in free agency over the last few years. And we were slowly rebuilding through the draft which is really difficult in any sport to play with so many young players. But getting LeBron James put us on the path to where we are today. And that's back at the top of the NBA, in the conversations to be one of the best teams in the league and hopefully defend our trophy."
Can the Lakers get their repeat?
The first man down from the Lakers was Anthony Davis, who has been sidelined because of a calf injury. However, the purple and gold still had a lot of hope in their heart because they had LeBron James. But then the Lakers had hit a wall when LeBron James fell to an ankle injury and got sidelined.
After he was benched, the Lakers went on a losing streak that didn't seem like it was going to end. They also slipped further down in the Western Conference.
ADVERTISEMENT
Article continues below this ad
However, it seems like things are finally looking up for them. They have won their last two games, and the signing of Andre Drummond has gotten them even more motivated. The reigning champions are still very much in playoff reckoning. Fans can only wait for Bron to return and rescue them once again.
Read also- LeBron James Injury: How the NBA Ratings Dropped After the Lakers Star Got Sidelined
ADVERTISEMENT
Article continues below this ad
Trending Stories