Jeanie Buss Explains Why Kobe Bryant Should be the NBA Logo
Published 03/08/2021, 9:47 PM EST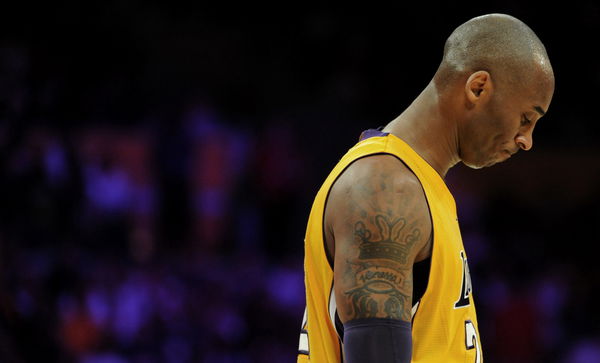 ---
---
In the last few weeks, many are debating whether the late legend Kobe Bryant should become the logo of the NBA. For years, the league has not changed it's logo, but could the NBA finally change it for Kobe?
ADVERTISEMENT
Article continues below this ad
Bryant spent 20 years in the league and achieved numerous things in his career. However, above all those accolades was the love and respect that he earned from his colleagues and the fans. Last year, when Kobe Bryant passed away, it left the whole world shocked.
Over the last year, a plethora of people have honored Kobe in several ways. Brooklyn Nets star Kyrie Irving proposed that making Kobe the NBA logo will be the ultimate honor for the Mamba. While there are a few people against this proposal, most have come forward in support of Kyrie.
ADVERTISEMENT
Article continues below this ad
Jeanie Buss on making Kobe Bryant the NBA logo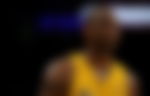 Among those supporters, L.A. Lakers owner Jeanie Buss has been one of the most prominent voices. Buss recently sat down for an interview with ESPN, where she explained herself. She said:
"I think Kobe Bryant should be the face of every sports league, [even] the Olympics. I think Kobe stood for everything that we aspire to in sports. Hard work, perseverance, dedication, will, the Mamba mentality. I think he would be an icon fitting for everything involved in sports."
ADVERTISEMENT
Article continues below this ad
Like Buss explained, Kobe's approach to the game was unparalleled. He always strived to improve, and the Mamba mentality helped him pull his team from several difficult situations. Making an icon like this the logo for the league will inspire the future generation to work hard.
Watch This Story
However, as of now the league has not given any official word on their decision. Moreover, no matter how much the fans would love to see Kobe Bryant as the logo of the NBA, it's hard to see this change becoming a reality.
ADVERTISEMENT
Article continues below this ad
Do you believe that someday the NBA will fulfill this wish of the fans? Or will this dream only remain a dream? Let us know your views in the comments section below.