Jimmy Butler Confesses He Hated Miami Heat While He was with Chicago Bulls
Published 02/17/2021, 5:30 PM EST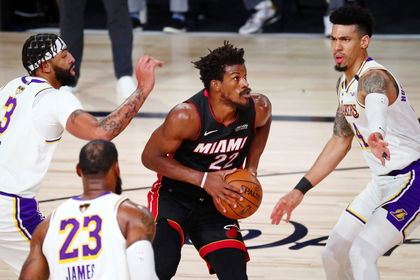 ---
---
After the way Jimmy Butler played for the Miami Heat last season, everyone's perception of him changed. Not only as a player but who he is as a teammate. The entire season, it was perfectly visible that his teammates worshipped him. The chemistry that they had eventually led them to their Eastern Conference Title.
ADVERTISEMENT
Article continues below this ad
In fact, they were inches away from winning a championship but were defeated by the Los Angeles Lakers. But would anyone believe it if a rumor came about that once upon a time, Butler heated the Miami Heat? Well, believe it because Jimmy has admitted it himself.
Taught to hate the Miami Heat
ADVERTISEMENT
Article continues below this ad
In a recent interview, right after Dwyane Wade admitted that he didn't believe in Butler as much at first, Butler confessed something himself. Butler was first drafted by the Chicago Bulls back in 2011. However, a sense of hatred was built in the Bulls against Heat.
"We was taught to hate you all man and hate everything about the Miami Heat," Butler told Dwyane. "And I understand why. You all used to beat our ass on a regular basis. It was like damn near disrespect. It was blatantly disrespectful the way you used to beat up on us in Chicago man. If the roles were reversed, you would hate me too."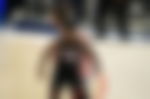 Jimmy Butler has found his home
It seemed like Butler would never find a place for himself in the NBA. His stint with all his previous teams, whether it was the Bulls, the Minnesota Timberwolves, or the Philadelphia 76ers, ended badly.
With the Bulls, he was tired of being in a losing team. When he came to Minnesota, what seemed like would be a deadly trio next to Andrew Wiggins and Karl-Anthony Towns, turned into a beef. And with the 76ers, Butler didn't get along with coach Brett Brown. The fact that he was overshadowing Joel Embiid didn't go down well with Embiid either, so he was quickly out of there too.
ADVERTISEMENT
Article continues below this ad
This created a perception that Butler was the problem. Although that has changed ever since he joined the Miami Heat. Even Jimmy looks happier, and although the Heat isn't doing as well this season, there still is time for them to pick it up.
ADVERTISEMENT
Article continues below this ad