Jimmy Butler Finally Reveals the Mystery Behind His Popular Meme
Published 01/16/2021, 6:30 AM EST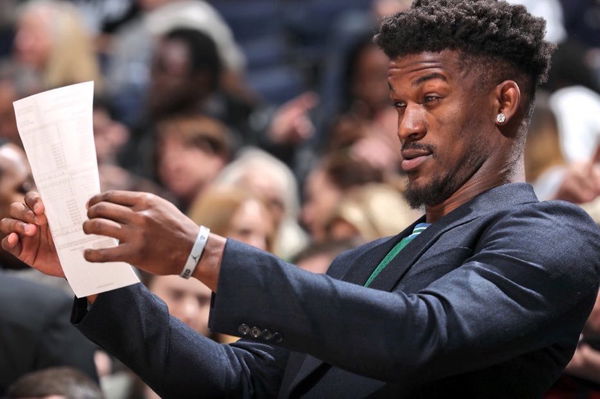 ---
---
For years, Jimmy Butler had a reputation as a "locker room cancer," but since joining the Miami Heat, that bubble has burst. In fact, he is now one of the most loved superstars in the league.
ADVERTISEMENT
Article continues below this ad
Butler was the leader of the Heat team that took a trip to the NBA Finals last season. But prior to joining Miami, he was not known as a team player. In fact, there is a story about him calling out his teammates during his stint with the Minnesota Timberwolves. Apparently, that was one of the reasons why Jimmy didn't re-sign with the franchise.
However, there are still a few good memories from Butler's time with the Wolves. One of those moments was when he meticulously rolled up a piece of paper just to throw it away. However, that segment became a popular meme within hours, just because of Butler's animated expressions.
ADVERTISEMENT
Article continues below this ad
Jimmy Butler opens up about the famous meme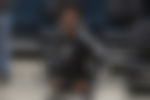 After keeping NBA fans in mystery for years, the 31-year-old finally revealed what information the piece of paper contained. In a video with GQ Sports, Jimmy said:
ADVERTISEMENT
Article continues below this ad
"The paper was a stat-sheet. And this was for sure when I was in Minnesota, I got my guy Georges-Hunt next to me. I feel like it was KAT [Karl-Anthony Towns]. He was like 1 rebound or 1 assist away from a triple double, he's easily going to get this, so I don't even know why I'm looking it, crumble up, throw it in the air, and that's where that came from."
Butler is renowned for pushing his teammates a little too much sometimes, but it's only because he wants everyone to work hard. Jimmy is one of the hardest workers in the league and the players around him in Minnesota didn't have the same mindset.
ADVERTISEMENT
Article continues below this ad
In hindsight, everything worked out for the best as Jimmy found a new home with the Heat. The Heat embrace hard-working players and have formed their entire team culture around that. But can they repeat the same level of success from last year? We will find out as the season progresses.