'Jimmy Hated Miami': Dwyane Wade Reveals How He Influenced Jimmy Butler to Join the Heat
Published 01/08/2021, 9:16 AM EST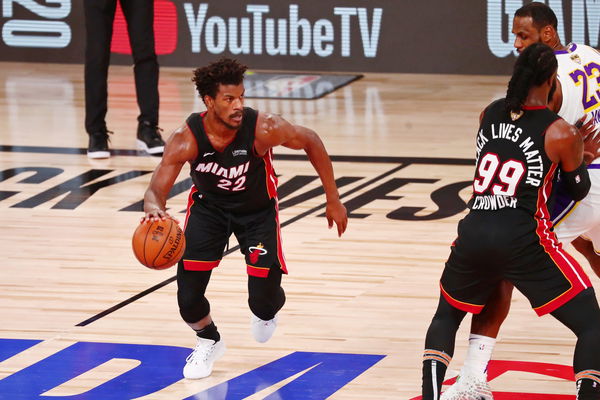 ---
---
The Miami Heat are 3-4 in the league right now. They've not had a great beginning to the 2020-21 campaign, but one can only stay optimistic after they had an unforgettable run in the playoffs last season. The way Jimmy Butler led Miami and the way the young players in the team worship him was definitely played a huge role in them reaching the NBA Finals and becoming the Eastern Conference Finals.
ADVERTISEMENT
Article continues below this ad
A stint with Timberwolves and Sixers
The popular opinion from his two former teams was that Jimmy Butler was a bad teammate. Although he proved that wrong after the way he played for Miami, his stint with the Minnesota Timberwolves and Philadelphia 76ers didn't end pleasantly.
ADVERTISEMENT
Article continues below this ad
After making his mark with the Chicago Bulls, he was sent to the Wolves in 2017. However, Butler didn't like the attitude of the two young players in the team. This resulted in the infamous practice in which Butler made crude comments against Karl-Anthony Towns and Andrew Wiggins.
Playing an entire season with them, he was then moved to Philadelphia. However, it was a new place and the same story. Over there, he thought that the team didn't work as hard as him. Even then, he didn't have as much a problem with the teammates as much as the head coach, Brett Brown.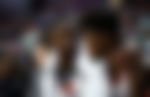 Did Jimmy Butler hate the Miami Heat?
His time with the 76ers was also short-lived, and after playing a season there, he finally moved to the Miami Heat. Well, it looks like Butler has found his home with them. But is this how he always felt about this franchise? It turns out that's not the case and former Heat legend, Dwyane Wade, can verify that.
In an interview with Wade, he was asked if he hadn't gone to Chicago, would the Heat have Butler?
"No, Jimmy hated Miami," Wade stated. "And it was all built-in from the Chicago Heat rivalry. Their entire team hated us. They would be playing OKC but talking about the Heat. So, everything was Heat hate."
Talking about Jimmy being around in LA, he said, "Jimmy wouldn't even look at me, he wouldn't even talk to me and I have known Jimmy since college. It was so embedded in him to hate us. So, I didn't even think I was going to go to Chicago because of that. And the way I ended up making a mood to go to Chicago was me and Jimmy got on the phone. And he was like 'Man! I want you to come here.'
ADVERTISEMENT
Article continues below this ad
He clarified," I am not saying I made the decision for Jimmy but he started seeing Miami in a different light. Once we were able to have those one-on-one conversations that we had about the organization in Miami."
ADVERTISEMENT
Article continues below this ad
Well, it looks like Miami knows whom to thank for convincing Butler for them. If it wasn't for him, the Heat never would have reached the Finals like they did last season.