Jimmy Kimmel Mocks Matt Damon While Displaying Shock at Stephen Curry Not Winning NBA Finals MVP Yet: "It Makes No Sense"
Published 06/03/2022, 8:00 PM EDT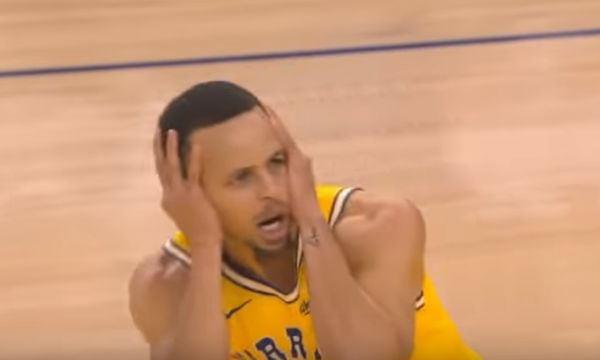 Stephen Curry has had an NBA career filled with accomplishments. He has three NBA rings and is also a two-time regular season MVP, eight-time NBA All-Star, a two-time scoring champion, and has been nominated for eight All NBA teams. But only one prize is missing from his shelf: a Finals MVP award.  He has surprisingly not won a single one despite the three NBA rings he possesses. It's weird because despite being considered one of the best in the world, he still doesn't have the FMVP award.
Fans are now starting to consider this Finals series as a golden opportunity to win this award. The Warriors are back on the grandest stage of them all after three years. If Curry gets the FMVP award, it will round out his career.
ADVERTISEMENT
Article continues below this ad
But it's still surprising to many that he hasn't won this. Yesterday, late-night talk show host Jimmy Kimmel started to preview Game 1 of the Finals series between the Golden State Warriors and the Boston Celtics.
"Steph has been to the Finals six times," says Jimmy, "It's crazy that he hasn't won an MVP. It's like finding out if Meryl Streep doesn't have an Oscar or that Matt Damon does have an Oscar. It makes no sense."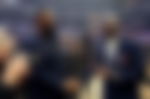 To put some context, Kimmel and actor Matt Damon have a long-standing "rivalry". It has lasted for more than a decade and each time they meet each other, it's hilarious as ever.
Stephen Curry and the FMVP
Stephen Curry has gone to six finals and won three of them. In 2015, he was pipped to the award by teammate Andre Iguodala. In 2015, Curry averaged 26 points, 6.3 assists, and 5.2 rebounds. Meanwhile, Iguodala averaged 20.3 points per game over games he started in. He shot 55% from the field and 44% from beyond the three-point range. Igoudala kept LeBron James from shooting over 40% from the field. His injection changed the Warriors, who were trailing the Cleveland Cavaliers 2-1.
ADVERTISEMENT
Article continues below this ad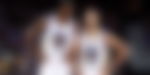 Iguodala stole it under Steph's feet. In 2017 and 2018 however, Kevin Durant went wild on the Cavaliers. Curry averaged  29-9-8 and 27-7-6 in those games but Durant averaged 35.2 points, 8.2 rebounds, 5.4 assists, 1.6 blocks and 1.0 steals, while shooting 55.6 percent from the field and 47.4 percent from deep. He averaged 28.8 points, 10.8 rebounds, and 7.5 assists in 4 games in the next series. Hence, Curry was the first person not to win the Finals MVP despite having a 25-5-5 stat line three times.
Watch this Story: Jack Nicklaus Makes A Surprising Tiger Woods Prediction
ADVERTISEMENT
Article continues below this ad
Will Curry win the FMVP this time around? Will the Warriors prevail? Only time can tell.