JJ Redick Compares Kevin Durant with Klay Thompson While Detailing How Nets' Big 3 Will Work
Published 01/16/2021, 10:21 PM EST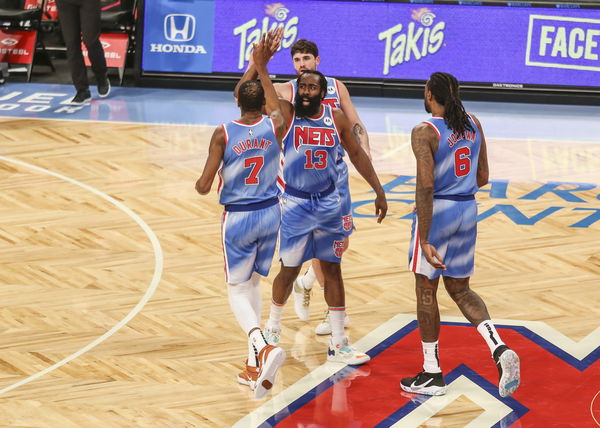 ---
---
An NBA super-team comes with its own pros and cons. It can improve the chances of winning a championship, but it can also lead to ego clashes. The Brooklyn Nets will soon face one such situation when both James Harden and Kyrie Irving join Kevin Durant in his bid to win a title with the Nets side. 
ADVERTISEMENT
Article continues below this ad
James Harden played his first game with the Brooklyn Nets on Jan 16. He added a 32-point triple-double while Kevin Durant scored 42 points in their win against the Orlando Magic. Soon, Kyrie will join them and it will be on Steve Nash to figure out the combination he wants to use them in. 
Will Kevin Durant still be able to score big?
ADVERTISEMENT
Article continues below this ad
KD has been outstanding this season. He has scored 25 or more points in every but one outing until now.
He is averaging close to 30 points, 7+ boards, and 5.8 assists per game. So are these numbers going to come down now that they are soon going to play with a 'big 3'? League veteran JJ Redick does not believe that.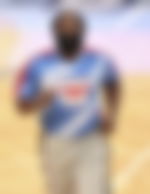 In a recent interview, the 36-YO shooting guard for Pelicans expressed, "They're gonna be awesome offensively, there's no doubt. We often talk about Houston trade and those three guys, assuming Kyrie is going to play at some point. All three of those guys have high [indiscernible]. There's always these awkward growing pains whenever these sorts of teams get together."
He also drew a parallel with KD's entry to GSW. In those years alongside the Splash Brothers, KD's average took a hit, but he still remained consistently scoring 25+ points in all three seasons. In fact, all three of them managed to strike a balance, combining 70+ average per game.
JJ exclaimed, "In '16 when Kevin signed with the Warriors, and they asked Klay [Thompson] about taking less shots and Klay was like 'I ain't sacrificing sh*t'. But the thing with Klay is, he doesn't have the ball in his hands a lot. So Klay is one of those guys, he can fit in wherever and do whatever. Kevin is the same way. This is what Steve Ker figured out in Golden State. The season started and Steph [Curry] was a little off and then he realized I got to run stuff for Steph, Kevin's gonna get 25-30 no matter what."
Who will sacrifice for the Brooklyn Nets?
ADVERTISEMENT
Article continues below this ad
One thing is for sure; James Harden can not strive to be this year's point leader, as he has done thrice in his career. Somewhere, the three biggies will put a small impact on the ball possession in one another's hand. 
Also, with the exit of Caris LeVert, the Nets' bench has taken a hit. Hences, there are chances that Steve will use one of the players for rotation. So, the game dynamics for the Nets are poised to change, but all that will benefit them as a unit. 
Lastly, JJ also put his faith in KD when he added, "Kevin is just a different player that seems like everybody else. He's playing a different game, the game is just so easy for him."
ADVERTISEMENT
Article continues below this ad
Do you think KD can continue to dominate even with the other two stars around? Help us know in the comments.
Trending Stories