Joe Ingles Reveals The Mentality the Utah Jazz Had Before Facing Kobe Bryant in His Last Game
Published 04/14/2021, 6:30 PM EDT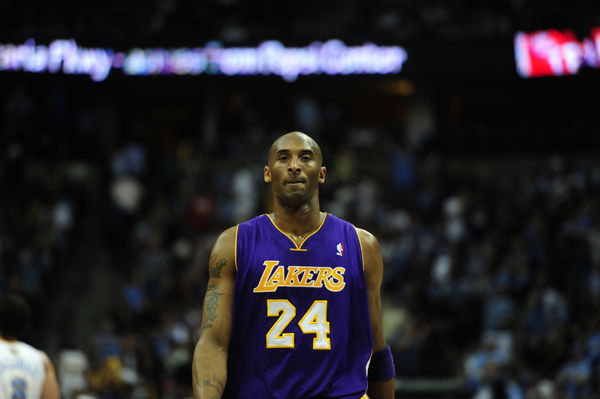 ---
---
Picture having to play against one of the greatest players in the history of the league and knowing that it was the last game of his career. Wouldn't you also be all fired up to sabotage it? Joe Ingles had the same mindset entering the game on April 13, 2016. But against Kobe Bryant, there is no way that could have been possible.
ADVERTISEMENT
Article continues below this ad
Kobe's last game turned out to be one of the best performances of his career. A night neither the Utah Jazz can forget, nor the Lakers and their fans.
Joe Ingles and the Utah Jazz's mentality entering the game
ADVERTISEMENT
Article continues below this ad
Three of the Utah Jazz players, Rudy Gobert, Joe Ingles, and Derrick Favors, who were part of that historic night, are still on the roster. On the anniversary of Kobe's last game, Ingles opened up about what was the mentality going into this game.
"I think going into the game we knew there was going to be a volume of shots that was going to be some type of record," Ingles said. "It's gotta be a record of something." Ingles also recalled that right before the tipoff, the Jazz already knew they were not part of the postseason. However, that did not mean that winning that game wasn't important.
"I think spoiling his last game would've been really fun for us," Ingles said. "We knew how hyped up and excited they were going to be as well. It was a special night. To be a part of it was something I'll always remember."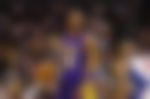 How did Kobe Bryant wind up with 60 points?
By the fourth quarter, Kobe had only 37 points, and the Lakers were still nine points behind. They tried to make a comeback, but the Jazz answered with a 10 point lead. With just three minutes left for the game to end, Kobe took over.
Dropping all five of his drops from the field, and every single one of his free throws, Kobe was able to add 15 points himself. Under 14.8 seconds, his free throw landed him to a big fat 60. It was game over at 101-96.
ADVERTISEMENT
Article continues below this ad
"I think early on we realized like in the first quarter he was going to get enough attempts up (that) if he made a few of his attempts, he was going to have a big night. I don't think we envisioned what kind of happened," stated Ingles.
He explained that there was so much hype around watching Kobe play one last time; the media had surrounded the place. There was hardly any left for Utah to do a pre-game warmup. The Lakers legend made every second of the game worth watching. A perfect end to a near-perfect legacy.
ADVERTISEMENT
Article continues below this ad
Read also- 'Motherf*** Got 60'- When Kobe Bryant Outdid Shaquille O'Neal's Request For His Final Game