Joe Rogan's Wild 'Steroids' Take on "Jacked" LeBron James that Went Unheard by NBA Fans
Published 05/15/2022, 11:30 AM EDT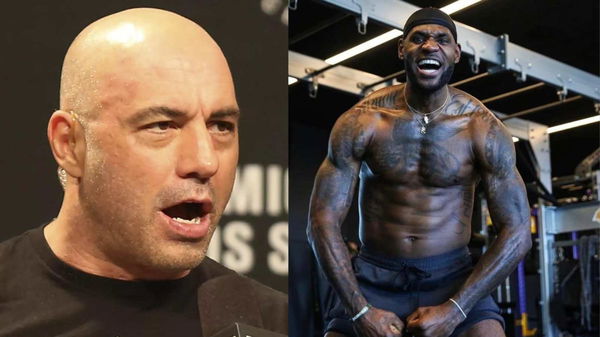 Imagine this scenario: You are in the dying minutes of the 1 game of the NBA Finals, playing with the great LeBron James. The player (you) have the opportunity to be at the end of an important offensive rebound after a missed free throw. You have to score from that rebound as you are closest to the bucket. Instead of that, you ended up dribbling the ball outside to the half court and then passed it to a teammate who had to make a contested shot which he predictably misses. You end up feeling worse because you had the opportunity to win your team the game.
Any player would be dejected and crushed about what they have done. J.R Smith did the exact same thing in the 1 game of the NBA Finals 2018 against the Golden State Warriors. He ended up getting mocked and ridiculed. The scores were 107-107 then. During overtime, the Warriors ended up outscoring the Cleveland Cavaliers 17-7. The Warriors ended up winning the Finals series 4-0. LeBron James left the Cavaliers after this season. And the Los Angeles Lakers signed him that year.
ADVERTISEMENT
Article continues below this ad
Rogan on LeBron James and JR Smith in 2018
Comedian, UFC commentator, and podcast host Joe Rogan had an opinion of this incident when it happened in 2018. He had Erik Griffin on as a guest. Rogan, at the time, was not aware of this situation. Griffin made him aware of the context. They theorized Smith could be high on marijuana.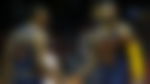 ADVERTISEMENT
Article continues below this ad
Rogan also talked about LeBron James' body at that time. He said, "Keep him away from Jeff Novitzky". Novitzky is the current Senior Vice President of Athlete Health and Performance for the UFC. He is very stringent on banned substances. The UFC is known for its comprehensive anti-doping program.
Rogan and Griffin looked up some pictures of J.R Smith. Rogan said, "That's a high guy. Stoners understand other stoners." He asked his assistant Jaime about NBA's policy on marijuana. The latter said that the NBA does routine tests, but it's not as stringent as other organizations. According to Rogan, marijuana is also a performance enhancer because it puts players in a zone.
ADVERTISEMENT
Article continues below this ad
Watch this Story: Top 5 Moments When Jayson Tatum Used Kobe Bryants Signature Move During The Game And Left Fans Mesmerized
Do you agree with Rogan's theory? Was Smith high? Discuss and comment below on his hypothesis.