Joel Embiid, Kendrick Perkins & Others React to Kawhi Leonard and Clippers Winning Game 4 Against Jazz
Published 06/15/2021, 1:09 AM EDT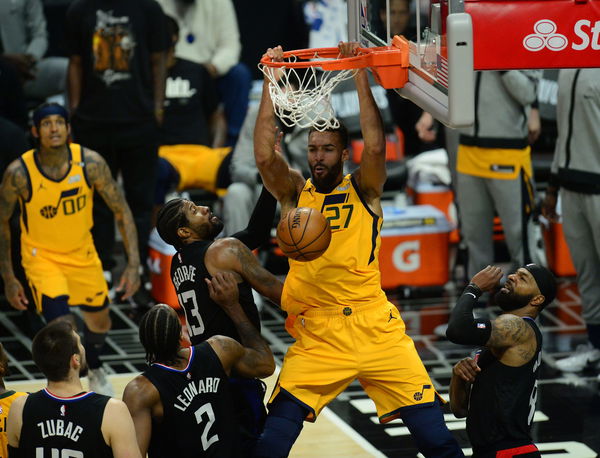 ---
---
After the fans jokes Paul George was subjected to last season because of his pathetic performances and being called "Pandemic P", it is safe to say he has turned the narrative around drastically. Whether or not the LA Clippers win this series against the Utah Jazz, they have proved why they deserved to be title favorites last season before it all went downhill.
ADVERTISEMENT
Article continues below this ad
Although the series started off with the Jazz leading 2-0, the Clippers caught up to them and have now tied the series. Kawhi Leonard and Paul George's Grade A performances did the trick in Game 3 and once again in Game4.
However, this game was different than the one before. The Jazz had taken a good lead at the starting of Game 3, but the Clippers flipped the switch. Unlike that, LA started with a bang and did not give up their lead. In fact, the Jazz was down by double-digits by the time the first half came to an end.
ADVERTISEMENT
Article continues below this ad
This incredible comeback by the Clippers is one that had fans rushing on Twitter to give their opinion. Looks like the Utah Jazz is at the brink of being dethroned as the best team in the Western Conference.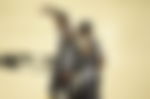 Can the LA Clippers snatch the WCF from Utah Jazz?
If it weren't for Leonard and PG's stellar performances, the Jazz could have gone for the sweep. Winning Game 3 was most crucial because no team has ever made it back after a 3-0 deficit. Once they took care of that, the Clippers were a different team altogether.
ADVERTISEMENT
Article continues below this ad
They came with all guns firing in Game 4 hoping to tie the series and did exactly that. Both Kawhi and PG finished the night with a combined 62 points and 16 rebounds. They also had Marcus Morris Sr. at his best who added 24 points to the scoreboard alone. Their desperation on both ends of the floor worked wonders for them and Donovan Mitchell's  37-point performance came of no use.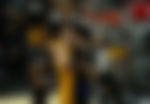 The Clippers have responded well in do-or-die situations this season. They even made out alive of their series with Dallas Mavericks despite being down 2-0. With their backs against the wall, Utah needs to come back to the path they strayed away from so quickly. Otherwise, their incredible season will be a waste and the Clippers will be the ones facing the Suns in the Conference Finals.
ADVERTISEMENT
Article continues below this ad
WATCH THIS STORY: How a Pre-NBA Kevin Durant Humiliated LeBron James