Joel Embiid Matches Giannis Antetokounmpo & Nikola Jokic With Another Dominant Performance in Sixers' Win
Published 02/10/2021, 8:53 AM CST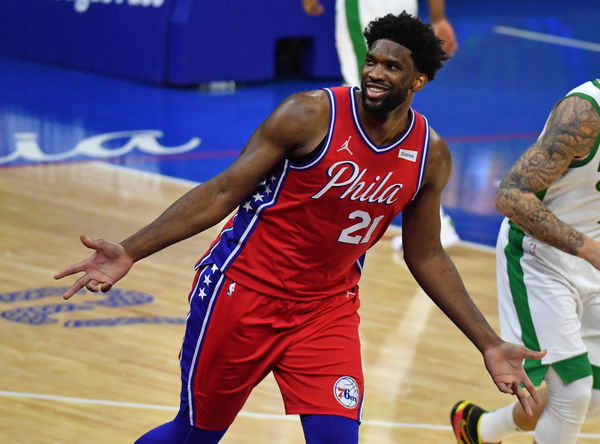 ---
---
Joel Embiid continued his extraordinary start to the season against the Sacramento Kings on Tuesday night. The Cameroonian led the way with 25 points and 17 rebounds to his name. In the process, he equaled the other big men of the NBA.
ADVERTISEMENT
Article continues below this ad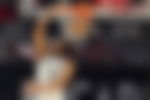 It is usual to have centers put up double-digit numbers in both the points and the rebounding categories. And in their 119-111 win over the Kings, he did that for the 12th time this season.
ADVERTISEMENT
Article continues below this ad
Only Nikola Jokic, Giannis Antetokounmpo, and Nikola Vucevic have had more such performances this season. He is posting up with supreme efficiency this season. Charles Barkley and Shaquille O'Neal will be proud.
Is Joel Embiid leading the race for the 2020-21 NBA MVP?
Along with LeBron James and Nikola Jokic, he is one of the candidates for that prized gong. These three are definitely separating themselves from the rest with each passing game. Steph Curry is the only other guy who can throw his hat into the ring.
Embiid is putting up big numbers all across the board – 29.1 points, 11 rebounds, 1.3 blocks, and 1.4 steals per game. Though Nikola Jokic is averaging even higher than Embiid in most statistical categories, what most analysts, critics, and analysts' debatable emphasis on is their collective winning record.
On the so-called bad teams, most players can put up the big numbers. Take the case of Bradley Beal, the leading scorer this season. However, his team lies rock-bottom in the table and the poor guy is barely making the all-star roster.
ADVERTISEMENT
Article continues below this ad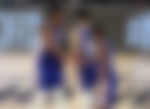 Now, to put forth Embiid's case further, his team is having the league's best record (17-7) this season. So, no one could have any qualms with his MVP credentials. That puts him ahead of the Joker, whose Nuggets team is struggling to close out their games.
Should he hold the trophy aloft, he will become the first center since Shaq to acquire the prestigious title. The former Los Angeles Lakers center won it in 2000, so it will be a usually long gap of 21 years. One personifies how the game's being played today.
ADVERTISEMENT
Article continues below this ad