John Paxson Finally Reveals Why Michael Jordan Trusted Him With Bulls' Three Peat Winning Buzzer Beater
Published 09/05/2021, 12:46 PM EDT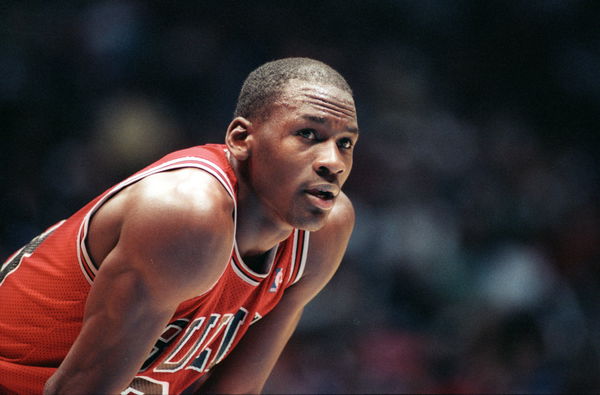 ---
---
The Chicago Bulls put a neatly tied bow to the 1992-93 NBA season by securing their first historic three-peat. In fact, one entire episode of 'The Last Dance' focused on this season and the '93 NBA Finals. And there were many reasons for it. Michael Jordan was completely unstoppable against Charles Barkley's Phoenix Suns. He bagged another Finals MVP and most of all, several other players of the Chicago Bulls stepped up but most of all John Paxson who dropped the game-winner that Jordan had faith in.
ADVERTISEMENT
Article continues below this ad
How did John Paxson make that bucket?
June 20, 1993. NBA Finals. Game 6. Bulls trail by 2 to the Suns in the final seconds of the game. Ball goes to John Paxson… pic.twitter.com/zCt8VUyiOM

— Chicago Bulls (@chicagobulls) June 20, 2017
ADVERTISEMENT
Article continues below this ad
After a tug-of-war of a series, the Chicago Bulls vs Phoenix Suns dragged it to a Game 6 with the Bulls leading 3-2. This was Chicago's golden opportunity to put an end to a tiresome season and win three consecutive NBA Finals. With less than 15 seconds for the buzzer to go off, the Suns were leading by two points. The score paused at 98-96.
Of course, it was Michael Jordan who added all of their 9 points of the last quarter. So, everyone was looking at him to score the game-winner. However, something unexpectedly incredible happened. Once Jordan got the ball up to the court, he passed it to Scottie Pippen, who received it just a little past the logo. The ball then went to Horace Grant, who had a tougher shot ahead of him, so instead, he gave it to John.
John Paxson found himself completely open and then sunk the three-pointer that got them their 99-98 lead. And when the Suns failed to act upon their last possession, it was game over and history had been made.
WATCH THIS STORY: How Michael Jordan Sought Revenge From Some NBA Coaches & Players Who Ticked Him Off
Why Michael Jordan had faith in his teammate
ADVERTISEMENT
Article continues below this ad
Although the outcome proved to be beneficial, fans had been wondering for years why MJ gave up the ball himself. And why didn't he make the shot instead. But now, John Paxson has finally revealed Jordan's mindset behind it.
He explained, "Michael had to trust you as a competitor. In my mind, it was as simple. He didn't like you being any nonsense in terms of how you played. He just wanted you to go out and compete."
ADVERTISEMENT
Article continues below this ad
It takes greatness to recognize greatness. Paxson only had 8 points in Game 6, yet everyone believed he was capable of making that clutch shot. Trusting teammates no matter how legendary you are is what makes you a hero, not taking all the important shots. That's also why MJ is the GOAT.