"John Salley, Dennis Rodman and Mahorn Can't…": Years After Brawling With 'Bad Boy' Pistons, Charles Barkley Revealed True Feelings
Published 12/09/2022, 9:10 AM EST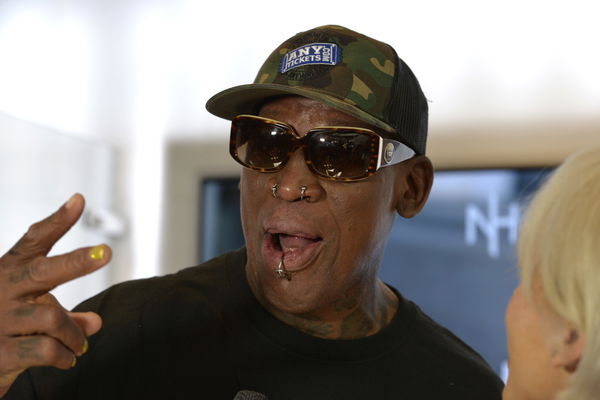 The NBA in the 80s and the 90s was more physical with fights breaking out regularly. There were teams in the NBA which were known for their notoriety and physical play. The most renowned of them were the 'Bad Boy' Detroit Pistons with the likes of John Salley, Dennis Rodman, Isiah Thomas, Bill Lambier, Isiah Thomas, and Rick Mahorn. NBA Legend Charles Barkley has recently revealed his true feelings about the infamous Pistons team.
The Bad Boys were known to be one of the dirtiest teams in NBA history. They were also known as one of the greatest, as they went to three straight NBA Finals, winning two in a row. The Pistons used their physicality to rough up opponents and limit their prowess. They were known to get into brawls, and they were not afraid to back their teammates.
ADVERTISEMENT
Article continues below this ad
Charles Barkley plays down the Pistons
A couple of weeks ago, the Los Angeles Lakers took on the Phoenix Suns. And in the fourth quarter, a brawl broke out between the two teams. DeAndre Ayton was pushed by Patrick Beverley, and the two teams had to be separated after that. The game was being broadcasted by TNT, the 'Inside the NBA' crew was covering the game, and they talked about the brawl.
Charles Barkley  gave his thoughts on the fight. He said that he doesn't like it when people fight at the end of the game. He suggested if they wanted to fight, they should do it earlier.
But he also decided to take a shot at the Bad Boy Pistons after that. He said, "John Salley, Dennis Rodman, and Mahorn can't fight a lick. Lambier can't fight. He was always getting beat up."
ADVERTISEMENT
Article continues below this ad
Why did Chuck take a shot at the Pistons?
Back in the day, Chuck started off with the Philadelphia 76ers, and he often took on the Pistons. But in 1990, he got into a huge brawl with the 'Bad Boy' Pistons. This was a huge game for the Sixers, as they had a chance to win the Atlantic division. But it wasn't going to be easy, as the Pistons were the two-time defending champs.
ADVERTISEMENT
Article continues below this ad
The game was very rough from the start, with both teams not giving any ground. There were also a few skirmishes in the game which led to multiple players being ejected. But the biggest of them came later in the game, which resulted in an all-out brawl being broken out. Chuck was also involved, and he threw several punches while also getting hit.
WATCH THIS STORY: Charles Barkley revealed Tiger Woods unheard childhood experience in his 2005 book
Edited By: Jayant Chhabra