John Wall Opens up About His Grievances With How His Trade With Russell Westbrook Went Down
Published 02/15/2021, 10:36 PM EST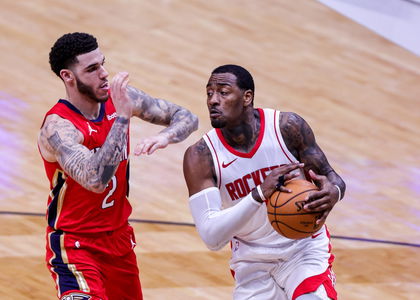 ---
---
One of the most surprising trade's this offseason was the Washington Wizards sending off John Wall to the Houston Rockets for Russell Westbrook. And not only for his fans, but Wall wasn't expecting the trade to happen as sneakily as it did.
ADVERTISEMENT
Article continues below this ad
Wall, the first overall pick of the 2010 NBA Draft by the Wizards, was a part of the team for a decade. In fact, he was so dedicated to the organization that he believed he would retire in that jersey. However, even though he knew trading was part of the business, the way it happened didn't sit well with him.
The complaints John Wall has about his trade
ADVERTISEMENT
Article continues below this ad
John Wall was making his comeback to the NBA after two years, just recovering from a ruptured Achilles. He was thrilled to return and play for the Washington Wizards, but his first game after 24 months ended up being for the Rockets.
Back in November, when 'The Athletic' first reported a possible trade of Wall and Russell Westbrook, John was on his way back from L.A. to D.C. "Somebody hit me and was like, 'You know you're on the trade block with Russell Westbrook.' I'm like, 'Ain't no way I'm on the trade block,'" Wall said Saturday.
"You know what I mean? I haven't played in (two) years. And I was like, I know it's part of the business. I said all I ever wanted from the start was honesty. You know what I mean? Just tell me the truth, what it was. I can deal with it."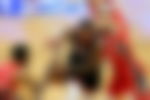 Why he wanted the truth
Wall didn't single anyone out, but he believes the organization was less than honest with him towards the end. After all the sacrifices and contributions he had made over the years, he expected a more respectable trade.
"I felt like I deserved the honesty and respect because I've been there for 10 years. I've been through the bad times, when we had shitty teams and when we had good teams in D.C," he explained.
"I never turned my back on the organization. Played through damn near every injury that a lot of people wouldn't have played through. I played through broken hands in the playoffs. I think I did everything I could and gave everything I had, heart and soul, to the organization on and off the court."
"Then everybody kept telling me, 'No, it's not true. Don't believe it. Don't believe it.' And I'm like, I know Houston probably called them first. But it's part of the business. Why wouldn't you call if somebody wants to be traded? You know what I mean? And it's not nothing, just having conversations. And that's all I wanted. If you're having conversations, that's cool, I get it. Nobody could ever tell me the truth about it."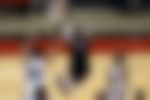 How is Wall doing with the Rockets?
ADVERTISEMENT
Article continues below this ad
Wall has given some great performances for the Houston Rockets so far. Nobody had expected much from him when he returned to play after so long. Even though the Rockets are somewhere at the bottom of the conference, they sure aren't regretting bringing John because he deserves credit for most of their wins.
He just needs a better roster built around him for support. He initially had James Harden, but after his dramatic antics, he was traded off the Brooklyn Nets. Do you think a better supporting cast can help John Wall bring the Rockets the success they haven't had in so many years? And is he capable of being their franchise player?
ADVERTISEMENT
Article continues below this ad
Read also- 'I'm the Franchise Guy': John Wall Feels He's No.1 Guy at Houston Rockets After Harden's Exit