John Wall Refuses Buyout Talks Over Concerns With Losing Money; Working Out In Miami Away From Rockets
Published 01/25/2022, 9:49 PM EST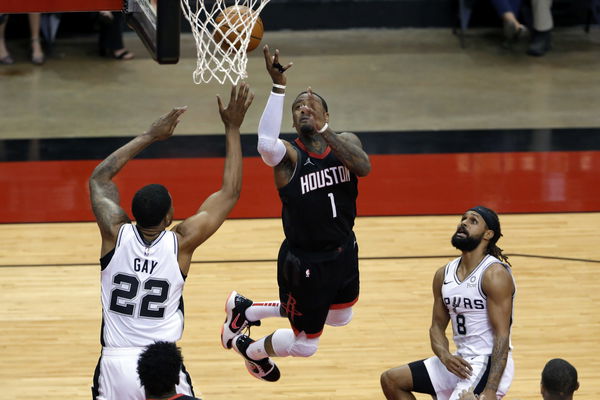 The Houston Rockets are a young team still trying to figure out their place in the NBA. While they have a poor record, they certainly don't have a lack of great players. Notably, they have John Wall at their service ready to go. However, with the way things are, the Rockets are not willing to have him in their plans. Hence, a buyout could be on the table. But Wall seems to not like that idea.
Recent reports suggest that John Wall is not interested in pursuing a buyout with the concerns of losing money.
ADVERTISEMENT
Article continues below this ad
Wall moved to the Rockets when Russell Westbrook was traded to the Washington Wizards two seasons ago. Since coming in, he hasn't played much for the organization as he was dealing with injuries. The 31-year-old and the Rockets came to a mutual agreement for him not to play and ever since then, the NBA world wants to see him get free.
Watch This Story: LeBron James Compares Himself to Michael Jordan and Tom Brady
John Wall refuses to get a buyout
In September, the Rockets made it clear that they don't have plans to play Wall as they are in a rebuilding phase. Hence, while he continues to work as a mentor, he practices away from the team and works on his own game. With fans demanding a way he could get free, an opportunity same in. However, Wall seems to not like the idea.
A contract buyout would solve many things for both the player and the Houston Rockets franchise respectfully. Hence, with the situation between the Rockets and Wall, it seems to be a legitimate option. It would allow Wall to become an unrestricted free agent and join any team he wants. On the other hand, the Rockets would get a spot open on the roster and also save money.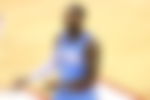 But for Wall, he doesn't want to take the option where he loses money in the process. With trade talks running up for him, there is no need to rush on things. Injuries have slowed down John Wall, but he still is a top player. For now, he is guaranteed payment from the Rockets despite not getting to play any basketball. At this time, it seems to be the best option with his age also coming into play.
ADVERTISEMENT
Article continues below this ad
The entire NBA world wants to see Wall back in action. However, finances are also an important aspect to take into consideration. And for Wall, it turns out to be too big of a loss and he isn't favoring the option.
ADVERTISEMENT
Article continues below this ad
Do you think Wall should go for a buyout and join a team of his liking? Let us know in the comments below.