John Wall Stands Tall to Defend Houston Rockets Against James Harden's Accusations
Published 01/13/2021, 7:00 AM EST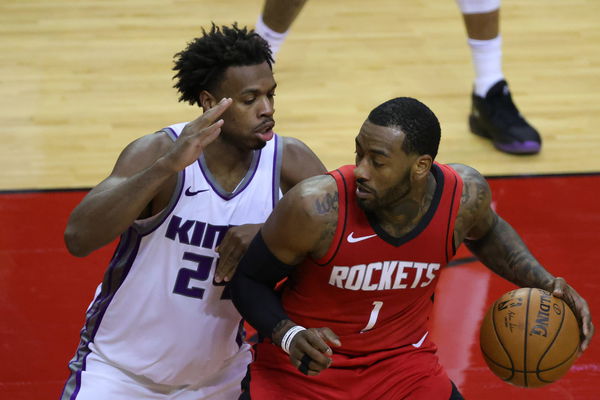 ---
---
The Houston Rockets continue to struggle in the NBA. They just suffered their second consecutive loss to the defending NBA champions Los Angeles Lakers last night. After the game, much of the focus went to Rockets' star James Harden, who openly criticized the team and said that there wasn't any way to fix the situation in Houston. But John Wall disagrees with him.
ADVERTISEMENT
Article continues below this ad
Houston – we have a problem
John Wall spoke to the press after the game. He took the time to defend his teammates against James Harden's comments. He believes that the team is still trying to find their footing right now and many players are getting used to playing for a new team and a new system.
ADVERTISEMENT
Article continues below this ad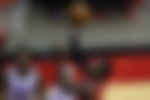 "To be honest, with a team like that is a championship team. When they score or do anything, they all stand up and cheer for each other. We're one of those teams that's still trying to find chemistry, trying to find what we are. When you deal with that as an aspect, we don't even stand up when guys score. When that happens, it trickles down  to hurt a team." 
He added, "When we play the good teams like the Lakers, one of those teams that's a playoff team, we tend to struggle when we play at times. But when we play teams that are not as good, those bad teams where I've been on the bad team before you kind of get away with anything."
John Wall doesn't think it's over
ADVERTISEMENT
Article continues below this ad
When asked about Harden's comments about the team, Wall refused to comment. Rather, he gave his own perspective on the team's current situation. "I can't know what he thinks about the team and what we feel like we are. I know how much hard work these guys have put into this training camp and going through pre-season to work hard to try and get better every day." 
John Wall commented further on his own progress and recovery. "I know how much work I have put into it the last two years to get back and compete at a high level and all I can control is what I think I can do as a leader and as a basketball player – go out there, give 110% effort and try to win basketball games. And the way we're starting off, this is not the way he wanted go."
ADVERTISEMENT
Article continues below this ad
John Wall clearly doesn't agree with Harden's pessimistic take on the situation in Houston. But can the two get on the same page along with the rest of the team? Only time will tell.