Johnny Depp Paid 24 Times Less Money Than Michael Jordan's Divorce Settlement Despite Shelling Out 7 Figure Amount to Amber Heard
Published 05/06/2022, 2:29 PM EDT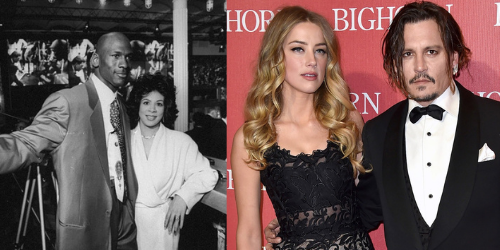 The case between Hollywood actors Johnny Depp and Amber Heard has the attention of the entire world. Even though they got divorced in 2017, the former couple is in the midst of a legal battle. Depp had to pay millions to Heard when they settled the split. But that was nothing when compared to what Michael Jordan had to pay his former wife.
It is a well-known fact that Jordan had one of the most expensive settlements in history. Jordan and his wife's divorce settlement took place in 2006 after 17 years of being together, and this cost Jordan a fortune. The former couple got married in 1988 and they had three kids together. They split up in 2015, but they tried to work it out for a year. Unfortunately, they later cited irrevocable differences and split a year later. When the divorce was settled, it was considered the most expensive in sports history. Jordan reportedly paid $168 Million to his former wife. At that time, Jordan was worth over $380 million.
ADVERTISEMENT
Article continues below this ad
Johnny Depp paid peanuts to Amber Heard compared to Michael Jordan's divorce settlement
Depp also had to pay a huge settlement to Amber Heard during their divorce. They started dating in 2011 and got married in 2015. The star couple split up in 2016 and got divorced a year later. He paid over $7 Million to Heard when the couple ended their relationship.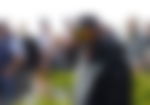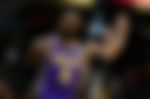 ADVERTISEMENT
Article continues below this ad
But compared to Jordan, that was nothing. In fact, it was 24 times the amount Depp paid. Part of the reason for this was that Jordan is one of the richest athletes in the world. His net worth is reportedly over $1.5 Billion. He made loads of money as a player, but the primary source of his wealth was his collaboration with Nike, after which the 'Jordan' brand was created. These shoes sold like hot cakes when they came out and they are still very popular to this date.
WATCH THIS STORY: 3 current NBA stars that are taller than Shaq
ADVERTISEMENT
Article continues below this ad
Along with that, Jordan has several successful business ventures. Additionally, he has several vast companies, and he is also the owner of the Charlotte Hornets.