"Join the Lakers": Rapper Ice Cube Urges Damian Lillard to join LeBron James for NBA ring
Published 07/11/2021, 8:00 AM EDT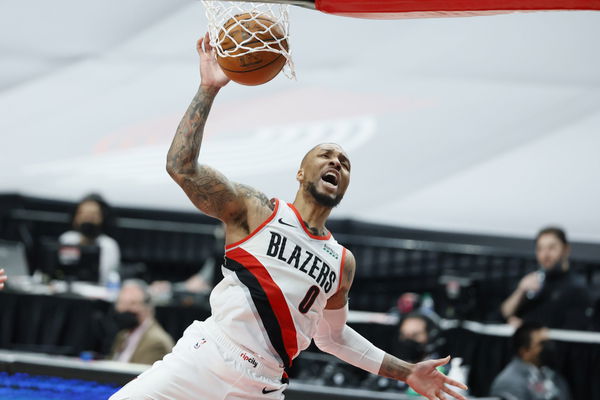 ---
---
The Los Angeles Lakers had a short-lived run in the postseason as they exited from the first round of the playoffs itself. The story for the Portland Trail Blazers wasn't any different. However, the two have now recently been linked to pulling off a blockbuster trade that could send Damian Lillard to the purple and gold. Although nothing has been set in stone yet, rapper Ice Cube thinks it would be the best decision for Dame.
ADVERTISEMENT
Article continues below this ad
Why should Damian Lillard join the Lakers?
The Lakers entered season 2020-21 with the energy of getting their second straight title. Although they started off as a promising title contender, injuries pulled them back and they were just unable to recover after. So, before their championship window closes again, the Lakers have to make some major roster changes.
ADVERTISEMENT
Article continues below this ad
But who knew they would target someone as big as Damian Lillard. Talks about Lillard's uncertain future with the Blazers have been making rounds for a while now. Dame is one of the best point guards in the league with 24.7 points, 4.2 rebounds, and 6.6 assists in his career. Yet, he is sitting without a title under his name.
NBA Analyst, Stephen A. Smith has been rooting for Lillard to join the Lakers ever since the trade talks began. And now, O'Shea Jackson, with his stage name as Ice Cube gave advice to Lillard on Smith's show as well.
He said, "If you want a championship, you should come join the Lakers, If you want to just score a lot of points and be the man, stay in Portland. But come win a championship. You deserve it. He's given a lot to that city. So give some of that love to the L.A. Lakers."
WATCH THIS STORY: Kevin Durant, Damian Lillard Headline the USA Tokyo Olympics Men's Basketball Roster
Why this dream might not turn into reality
If the Lakers are able to land Dame, they will be the team to look out for in the Western Conference. But there are also a lot of reasons to not go through with this as well.
Lillard is not one to join a super-team for the sake of winning a championship. At least that's what he said back in January, shutting down all rumors. But even if his mind changed, there are other factors the Lakers need to consider. Like, what trade package will they offer for Dame? Since purple and gold have limited assets, Kentavious Caldwell-Pope and Kyle Kuzma are their only options.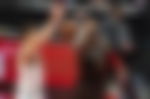 But if the Blazers and Lillard decide to part ways. the Blazers will laugh at this offer. In fact, they could have much bigger and better players in exchange for their superstar. Only if the Lakers had draft picks to offer with these two, could this have been somewhat possible. But that isn't there either.
ADVERTISEMENT
Article continues below this ad
So, most of it points towards this trade not going down at all. Can you think of any way the Lakers can make this happen?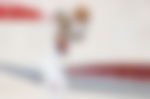 ADVERTISEMENT
Article continues below this ad