'Jordan Blew It' – Author Explains How Former Rivals Feared Michael Jordan After Defeating Him in a High School Playoff Game
Published 05/30/2021, 6:48 AM EDT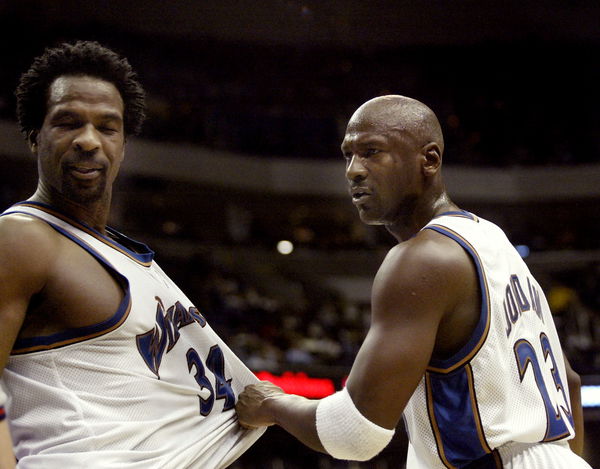 ---
---
Michael Jordan is arguably the greatest basketball player ever. Jordan revolutionized the sport and is greatly responsible for advancing the sport to the height it is at now. During his peak, Jordan was one of the most competitive players in the league. Regardless of the adversity, Jordan would never give up, and do his absolute best to win. But even in his career, he wasn't impervious to failure.
ADVERTISEMENT
Article continues below this ad
Michael Jordan costs his team the game
Roland Lazenby, the author of "Michael Jordan: The Life", spoke in an interview about stories from the career of Michael Jordan. He spoke about a story from MJ's high school days. He was playing against a nearby team from his hometown. The team was leading as the game was winding down. But mistakes from Jordan ended up costing the team with his mistakes and fouling out against a team he had already beaten earlier that year.
ADVERTISEMENT
Article continues below this ad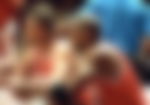 Watch this story: Scottie Pippen, Dennis Rodman, and other teammates Michael Jordan was lucky to have
"At that time, basketball had no shot clock, had no three-pointer. With a little over a minute to go, his team had a six-point lead. There's no way with a six-point lead with a minute plus to go. And Michael made a series of blunders. He had a couple of offensive fouls, he fouled out of the game. His team lost. There was an NBA player playing against him that day. He lost to a team that he had beaten all season." 
Friends of MJ feared him
ADVERTISEMENT
Article continues below this ad
Lazenby added his opponents were actually friends, with whom he spent time with during his summers. One of these players was former NBA player Kenny Gattison. In fact, Gattison revealed to Lazenby that he never brought up his playoff victory from high school to Jordan, as he genuinely didn't want to upset him and face the ire of 'Air Jordan'.
"It was a team of his friends from across the city of Wilmington. They spent the summer going at each other on the courts. One of those players was Kenny Gattison, who went on to play in the NBA. Kenny Gattison explained that his high school team had gotten this great victory when Jordan blew it. And they were friends, they would see each other all the time in the NBA circuit. Michael Jordan was an immense trash talker… Kenny Gattison would not dare even mention that loss."
Watch This Story
ADVERTISEMENT
Article continues below this ad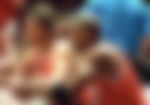 Michael Jordan was one of the greatest players of all time. But his aura was the thing that helped him dominate the NBA, and his six NBA titles are testament to that.