Julius Erving Explains How 76ers Cannot Win the Championship Without Joel Embiid
Published 04/11/2021, 7:30 AM EDT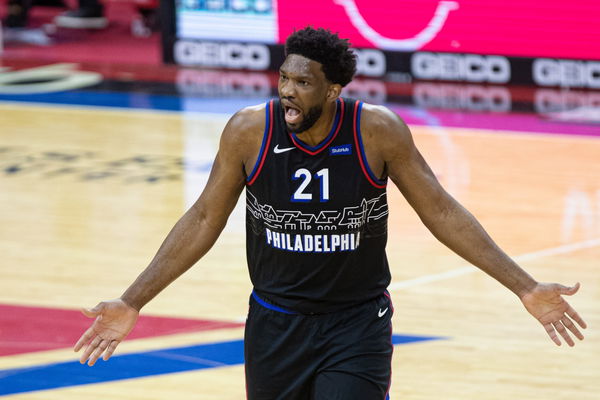 ---
---
The race to becoming this season's MVP keeps getting feistier. While initially the top three runners were Joel Embiid, LeBron James, and Nikola Jokic, injuries flipped the scoreboard and Bron and Embiid are now on the fourth and fifth spot instead. However, Embiid just made his comeback after a stellar first half of the season against Oklahoma City.
ADVERTISEMENT
Article continues below this ad
Winning this matchup as the lead scorer just proves how much he brings to the table for the Philadelphia 76ers. In fact, legendary Julius Erving feels the same.
How Joel Embiid affects winning
ADVERTISEMENT
Article continues below this ad
While LeBron has moved further down in the MVP ladder because of his absence, Embiid has made a huge comeback. Several analysts and fans had dismissed Embiid as an MVP candidate because he had missed games due to a bone bruise on his left knee.
However, his return against Oklahoma City Thunder was more than what we had expected. He ended up finishing the night with 27 points, 9 rebounds, and 4 assists. The 76ers had started to slack off in victories, but it seems like Embiid is here to get them back on track.
In an interview with Erving on Danny Green's show, he was asked how Embiid impacts winning. Erving stated, "Certainly, he is a team leader. Without him, even with the team having as much success as it has, I don't think could get all the way to the mountaintop. Unless some other guys go down on other teams."
"And you don't want to bank on that. You want to go through the front door. You want to be at full strength. Getting him rested and healthy," concluded Julius.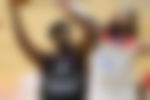 The Philadelphia 76ers are back on top
For a while there, the Brooklyn Nets had taken over the top spot in the Eastern Conference. However, their loss to the Lakers and the 76ers win against OKC has landed the 76ers back on top, the way they started.
ADVERTISEMENT
Article continues below this ad
Unlike the Lakers, who slipped way down in the West in the absence of their superstars, the Philadelphia 76ers could maintain their position. And now that Embiid is also back, their 36-17 record will only improve from here.
Also, Embiid is now third in the MVP race- making his case for the award stronger than ever. Do you see him overtaking Damian Lillard and Nikola Jokic?
ADVERTISEMENT
Article continues below this ad
Read also- 76ers' Danny Green Discusses MVP Conversations Around LeBron James, Joel Embiid, and James Harden