Julius Randle Achieves a Sensational Feat, Sets an All Time New York Knicks Franchise Record
Published 01/03/2021, 6:39 PM EST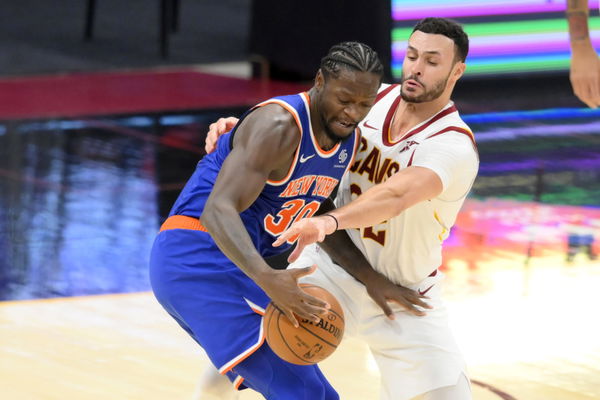 ---
---
The New York Knicks have had a mixed start to their season, with three wins and three losses in the regular season. They have pulled off some massive upsets against the Bucks and the Pacers in those three wins.
ADVERTISEMENT
Article continues below this ad
The Knicks were hopeful that their 2019 lottery pick RJ Barrett can step up and lead their side. While Barrett has been impressive, power forward, Julius Randle has undeniably been the leader of the side.
The 26-year-old has been in the form of his life in the first six games. He has led the Knicks in points, assists and the number of rebounds averaging 21.2 points, 7.2 assists and 10.5 rebounds per game, and that too shooting 50% from the three point line.
ADVERTISEMENT
Article continues below this ad
This is the very first time that a Knicks' player averaged 20 points, 10 rebounds and 5 assists in the first six games.
To give some context he is averaging more points than Devin Booker, more assists than Luka Doncic, and more rebounds than Anthony Davis.
Randle also had an incredible game against the Cavaliers. The Cavs who had a record 4-1, lost to the Knicks owing to the superb triple double by Randle where he scored 28 points, 11 assists and 12 rebounds.
He became the only Knicks player in eight years who has hit a 20 point, triple double. The only other player to do so in the last eight years is Carmelo Anthony.
Randle's incredible form has been pivotal in the Knicks' decent form. The Knicks will hope that Randle can continue this run of form and cement his position as a legitimate star.
Can the Knicks make it to the playoffs?
ADVERTISEMENT
Article continues below this ad
The Knicks are a great young team, and have opened their season in a much better fashion than expected. RJ Barrett has certainly stepped up and is averaging 17 p0ints, 3.5 assists, and 7 rebounds per game.
Barrett has been the ideal second star for the forward Julius Randle who has stepped up big time for the Knicks. With Randle and Barrett in prime form, they are in a great position to be a successful team in the near future.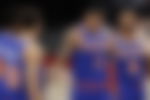 Their off-season signings Nerlens Noel, Alec Burks and Austin Rivers who were backups in bigger teams have been impressive. Alec Burks has specifically been great for the Knicks averaging 20.7 points in the three games he has played. Austin Rivers has also been effective from the bench and chipped in with much needed points.
ADVERTISEMENT
Article continues below this ad
It's very early days, but the initial signs are encouraging for the team. They haven't suddenly become a playoff team, but they can surely build on the progress their young players have shown.