Julius Randle: 'I Can't Be Penalized for Being Stronger Than People. That's the Answer That I Got From the Refs'
Published 12/01/2021, 6:30 AM EST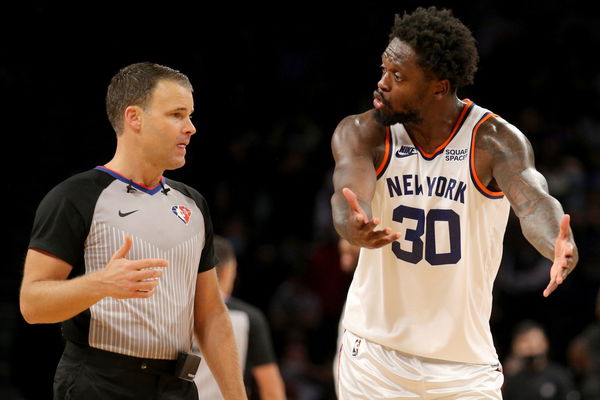 Nobody knew that the New York Knicks locking horns with the Brooklyn Nets could be that interesting. Did you? No, right? From the beginning of the game to the very end, particularly the fourth quarter, both teams went completely neck to neck with each other. However, a much bigger problem emerged after the Knicks lost to the Nets. A problem of fair officiating. In fact, Julius Randle got the most bizarre excuse for not getting the much-deserved foul calls.
Julius Randle reveals the reason why he isn't getting calls
ADVERTISEMENT
Article continues below this ad
The Knicks vs Brooklyn Nets matchup was down to the final seconds until the Nets left with a 112-110 victory. Instead of taking pride in the fact that they almost defeated the team with the best record in the Eastern Conference, there was a lot of complaining involved, from Tom Thibodeau and Julius Randle. The two were extremely unhappy with the officiating from the referees.
Randle thinks that he hasn't been getting the type of foul calls he sees other NBA players in the league get. It's not new news that bigger players tend to face this issue a lot, but the Knicks superstar isn't pleased at all.
In the post-game interview, he was asked about it and he said, "I don't know what they're watching or saying, you have to ask them. As aggressive as I played attacking the paint, I can't be penalized for just being stronger than people. And that's the answer that I got today. The [refs] said certain contact doesn't affect me like it affects other players because I am stronger. So, they miss the calls."
WATCH THIS STORY: Michael Jordan, LeBron James & Other NBA Players With Hilarious Meanings of Their Names on Urban Dictionary
The Knicks superstar is going to focus on winning instead of this
ADVERTISEMENT
Article continues below this ad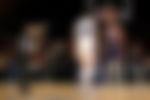 Randle expressed that such a justification only adds to his anger. "To be honest with you, that's not how you officiate the game," he added. He agreed that smaller players get away with a lot more than bigger players, but sometimes some things are just black and white.
However, he doesn't want to focus on these issues. He will go back to leading his team and keeping the wins coming. This is probably the right move for him right now. The Knicks had started off quite well this season, but they might be slipping away a little.
ADVERTISEMENT
Article continues below this ad
So, the priority should definitely be bringing them back on track. But do you believe the Knicks vs Nets game wasn't officiated fairly?