'Just Impossible to Guard': NBA Legend Dwyane Wade Demands More Respect for Stephen Curry
Published 04/28/2021, 7:30 AM EDT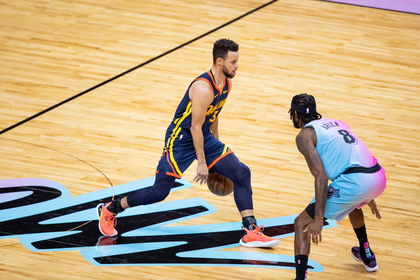 ---
---
Stephen Curry is playing at the highest level we have seen from him. Despite Curry changing the NBA over the past few years, we have never seen him play at this level. Curry is playing the best basketball of his career this season. But it hasn't been enough for the Golden State Warriors. But Curry's game has gone to another level this year, and Dwyane Wade believes that Curry deserves more respect, going forward.
ADVERTISEMENT
Article continues below this ad
Dwyane Wade talks Stephen Curry
Former NBA champion Dwyane Wade spoke on Inside the NBA about Stephen Curry. He said that there is a bit of fear when guarding Stephen Curry. Not a fear of Curry, but rather his ability to score from anywhere. Curry is a pain to guard for any player and is just unstoppable. For most people, the shots Curry takes would be really bad shots. But Curry makes them look easy.
ADVERTISEMENT
Article continues below this ad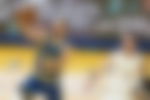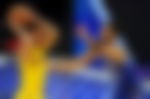 "You have a little fear. And not from like you're scared of a guy, but just not knowing what he's going to do. When the guy is coming and obviously he has an amazing handle. But when a guy can shoot from anywhere on the floor, when he shoots going left and right, and then when you get the ball up, he's even more deadly with his cuts, with his screening.
"I mean, he's just impossible to guard. When I watch this guy, I watch him shoot shots that I'm like 'no, that's not a good shot'." 
Wade amazed by Curry's talent
Wade added that he thoroughly enjoys watching Stephen Curry's highlights. But his favorite thing about Curry's game is how effective he can be off the ball. Curry doesn't need the ball in his hands to have an impact on the game. But despite this, Curry's finishing is never given the credit that it should.
ADVERTISEMENT
Article continues below this ad
"But for Steph, that is a perfect shot. What I love about Steph is obviously all the highlights we see from him coming down shooting these 50 footers, but what I love about him is his ability to give the ball up, the ability to play off the ball, to pass the ball with both hands. He's a great finisher, people don't give him credit, because we see the half-court shots that he makes. But he's a great finisher with both hands, he takes contact well. This guy is phenomenal."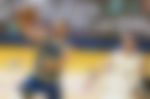 ADVERTISEMENT
Article continues below this ad
Does Stephen Curry deserve to be the MVP? He has put up fantastic numbers this season, but the Warriors are still not close to the confirmed playoff spot. Let us know what you think in the comments below.