Just Kyrie Irving Things: 4 Instances of Him Saying Some Absolute Weird Stuff
Published 01/13/2021, 7:30 AM EST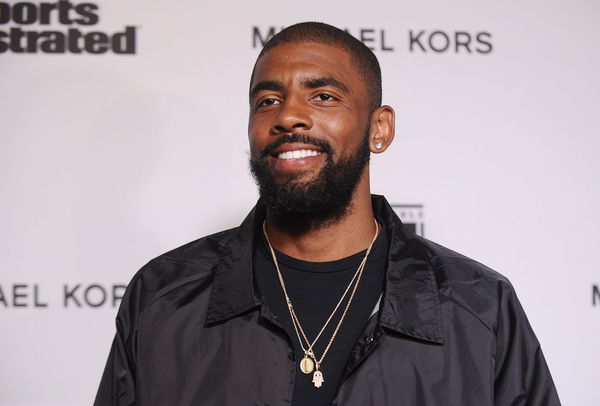 ---
---
Kyrie Irving is a strange human being. He is talented but eccentric, hard-working but erratic. His personality matches with that character in a movie who keeps the audience in doubt whether to like him. Perhaps to some, he is the Loki of the NBA.
ADVERTISEMENT
Article continues below this ad
However, Irving is definitely not low-key in his demeanor. The star point guard entered the league in 2011 as the #1 pick. Back then, he mostly kept to himself and was not known for speaking too much. 
However, that has all changed in the recent past when he has given some weird statements. Take a look at a few of those.
ADVERTISEMENT
Article continues below this ad
#4 Kyrie Irving and steak
His streak of saying weird stuff begins with steak. Regular people know that steak is a high-quality beef and is mainly sourced from cows. However, Kyrie is anything but regular. During a November 2017 interview with BR's Tom Haberstroh, he revealed that he has stopped consuming steak, claiming, "steak doesn't come from anything natural".
So, is it that cows are unnatural, supernatural?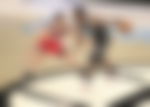 #3 Ky's problem with holidays
It seems as if winters make some chemical disturbances and Ky makes comments he later regrets. In November 2018, he was talking to reporters after a 117-109 loss against the Knicks where he scored 22 points. He surprised everyone by saying, "F— Thanksgiving". He later said that he did mean no disrespect to the holiday. 
In another such instance, he expressed, "I don't think of Christmas as a holiday". Now, this one is understandable only if he connected it with him having to play games on the eve. However, when it is about Kyrie, one can't be sure.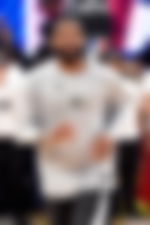 #2 Kyriediculous and the Celtics fans
Kyrie's reputation took a hit in 2017 when he decided to move away from LeBron James and sign with the Celtics. However, that reputation further degraded when he publicly lied to the Celtics fans, giving them a surety of re-signing with the team. He was answering a question that enquired if he sees his jersey #11 hanging up there in the TD Garden. 
#1 Mr. Flat Earth
In a podcast, Road Trippin, Mr. Overtime probably made his most infamous remark ever. He openly and easily exclaimed, "The Earth is flat" and that sparked a national debate. This science-defying comment attracted many jokes from the fans who doubted if Ky will someday say even the Basketball is not round. Later, on Jimmy Kimmel's show, he called himself an intellectual and explained his earlier remark.
ADVERTISEMENT
Article continues below this ad
Even recently, he got into the headlines after denying to speak to the media. The NBA even put a fine on him after he did not show up for mandatory interactions. The 6-time All-star is a breathtaking player and a fan favorite on the court. But his personality off the court is keeping him under the wrong scanner.
Which comment from Kyrie surprised you the most? Help us know in the comments.
ADVERTISEMENT
Article continues below this ad
Read also – Nuggets' Jamal Murray Offers Support to Kyrie Irving Amidst Ruckus on His Name