'Just Let Basketball Express Myself': Denver Nuggets' Jamal Murray Reveals How He Adjusted in NBA
Published 12/24/2020, 6:40 AM EST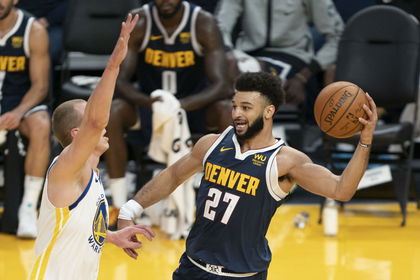 ---
---
When you think of breakout stars from the 2020 NBA season, more than a few names might pop into your head. But narrow it down to the NBA bubble in Orlando and think of the most emerging player. And there is one name that stand outs among the other, and that is none other than Denver Nuggets' Jamal Murray.
ADVERTISEMENT
Article continues below this ad
The Canadian athlete is on cloud nine right now since he is everyone's cup of tea, and the belle of the ball. The reputed SLAM magazine is also capitalising on his newfound fame. They named him their cover athlete for their annual issue.
ADVERTISEMENT
Article continues below this ad
Jamal Murray on his introverted nature
Born and raised in Ontario, Canada, Murray would hoop for 'hours and hours' as a 3-year-old. In 2015, he moved to Kentucky, USA to feature in the NCAA tournament and further his chances of making it to the NBA.
And in his own words, he is not the type of guy who talks or interacts a lot. Rather, he prefers to let his game do all the talking for him. He said, "I've adjusted a little bit, coming from Canada as well, different country, being alone. I just let basketball express myself. Not many people know me or talk to me or I give them the time of day to have a full conversation but when you see me on the court… When I'm playing well, that makes me happiest the most."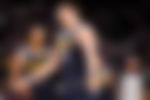 Murray on what inspired his play in the bubble
The 6 ft 4 inch guard has an arsenal that other players playing the same position in the league might envy. He can post-up, dribble his way to the rim at will and hit catch & shoot threes with ease. And it all seemed to come together in the bubble.
ADVERTISEMENT
Article continues below this ad
Averaging 26 points per game on 50% shooting throughout the Playoffs, he almost single-handedly took apart the Utah Jazz. Watching him and Donovan Mitchell go back and forth was a sight to behold.
"Just being in the bubble, being on lockdown, not being able to have any distractions and just focusing on game-to-game and with everything going on, I just felt like I didn't have to think or do anything but play basketball," Murray said.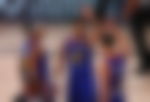 Nikola Jokic is not the only center of attention in Denver. And this is music to fans who want the Nuggets to lift the Larry O'Brien trophy. Maybe this NBA superstar is the one to lead them to it.
ADVERTISEMENT
Article continues below this ad